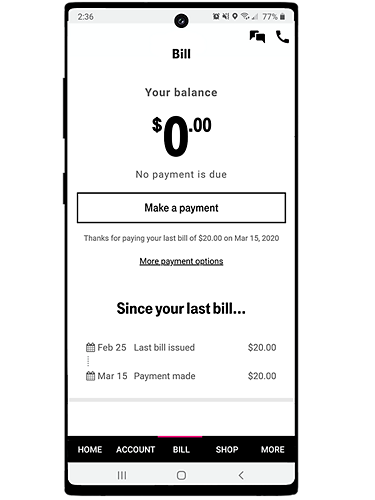 Pay your bill in seconds.
Or sign up for AutoPay and never worry about scheduling payments again.
Connect with Care.
Need additional help? Get in touch with your dedicated Team of Experts for next-level customer care
Face ID & Fingerprint login.
Skip the password! Access the app using fingerprint or facial recognition.

Review your bill.
Double-check the details anytime.

Manage your account.
Update your plan, add benefits, activate blocking, and more.

Track orders.
Find out when your order will arrive simply by opening the app.

Track data on the fly.
Check usage on all your lines anytime during the billing cycle.

Find a store.
Get address, contact info, and hours of your nearest retail location.