No surprise, Un-carrier leaders had a lot to say 
Bellevue, Washington — July 25, 2017 — "For years, Moto fans have been trapped with one choice – Verizon, which is like no choice at all. Well, that ends now! Today's news is a fatal blow to the whole idea of carrier exclusivity," said John Legere, president and CEO of T-Mobile, while taking a selfie with the awesome Z2 Hasselblad Moto Mod.
"We've got an absolutely screaming 'Buy One, Get One' pre-order deal – or as Verizon and AT&T customers call it, the 'buy one, get one, and get rid of a terrible carrier' deal," said Mike Sievert, Chief Operating Officer for T-Mobile, celebrating the Un-carrier's latest deal where customers can get two Moto Z2 Force Edition smartphones for the price of one after rebate – just $30 down and $30 a month for 24 months (FRP: $750) – starting today.
"The Moto Z2 Force Edition rocks ridiculously fast gigabit-class speeds – but only if you're on the right network," said Neville Ray, Chief Technology Officer for T-Mobile, pointing at the graph below showing Verizon and AT&T cratering since launching unlimited data.
For more information on the Motorola Z2 Force Edition, visit https://www.t-mobile.com/offers/moto-z2-force-edition and check out the Un-carrier's awesome unboxing video: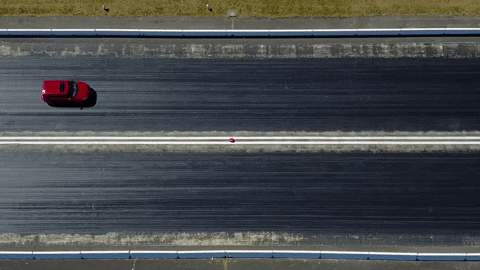 Limited time offer; subject to change. Buy One Get One after rebate and with 24-mo finance agreements on both devices. If you cancel wireless service, remaining balance at full price is due. For well-qualified customers. Full device tax due at sale; new line of qualifying service required. 0% APR. Must be active and in good standing when rebate processed; allow 8 weeks. Rebate via Prepaid MasterCard® Card, issued by Citibank, NA; card terms and conditions apply. Download speeds vary based on device. Gigabit-class speeds may require qualifying plan or extra feature.
 
About T-Mobile US, Inc.
As America's Un-carrier, T-Mobile US, Inc. (NASDAQ: TMUS) is redefining the way consumers and businesses buy wireless services through leading product and service innovation. Our advanced nationwide 4G LTE network delivers outstanding wireless experiences to 69.6 million customers who are unwilling to compromise on quality and value. Based in Bellevue, Washington, T-Mobile US provides services through its subsidiaries and operates its flagship brands, T-Mobile and MetroPCS. For more information, please visit https://www.t-mobile.com.  
# # #
 
Media Contacts
T-Mobile US Media Relations
MediaRelations@T-Mobile.com
 
Investor Relations 
877-281-TMUS OR 212-358-3210
investor.relations@t-mobile.com