Stop for a moment to think about how far T-Mobile has come in our quest to bring real, meaningful competition to the wireless market and challenge the long-standing duopoly of AT&T and Verizon. Incredibly, last week the two behemoths, who dwarf T-Mobile in revenues and market cap, actually teamed up to petition the government to thwart T-Mobile's competitive access to wireless spectrum – the radio waves that allow carriers to build competitive, high capacity networks to benefit consumers and businesses nationwide.
I suppose we shouldn't be surprised. At T-Mobile, we're hard at work delivering on the vision for the new T-Mobile since closing our merger with Sprint. Thanks to the Federal Communications Commission's (FCC) approval, and its stance favoring increased competition in this marketplace to benefit consumers, we are building a high capacity network to help the U.S. lead the world in 5G, and bring real competition to U.S. wireless for the first time. This competition will benefit every consumer and business in this country. To do it, we're leveraging the unique combination of complementary spectrum and assets to deliver world leading 5G for all Americans.
The result? As promised, AT&T and Verizon are facing real competition from a company that is committed to shaking up the status quo and bringing true choice to consumers. Wireless customers will no longer have to make that trade-off between a great value and a great network – now, with new T-Mobile, they can have the best value in this industry AND be with the company that will lead in the 5G era. We can see that scares the heck out of these two huge, entrenched industry incumbents. The duopolists are scrambling to block this new competition any way they can.
A tell-tale sign that AT&T and Verizon are already hearing the footsteps of the Un-carrier is that both of these giants have turned to the FCC seeking help to thwart this added competition. Suddenly in the unfamiliar position of not having a dominant stranglehold on the wireless market, and preferring not to meet the competitive challenge in the marketplace, AT&T and Verizon are urging the FCC to slow T-Mobile down and choke off our ability to compete fairly for added radio spectrum.
Why is this important to all Americans? Because spectrum is needed to deliver faster, better and more affordable wireless broadband services for American consumers and businesses nationwide. We are now witnessing the spectacle of two of the biggest companies in the world asking the FCC to constrict T-Mobile's ability to compete on a level playing field for important spectrum, under a regulatory tool known as the "spectrum screen."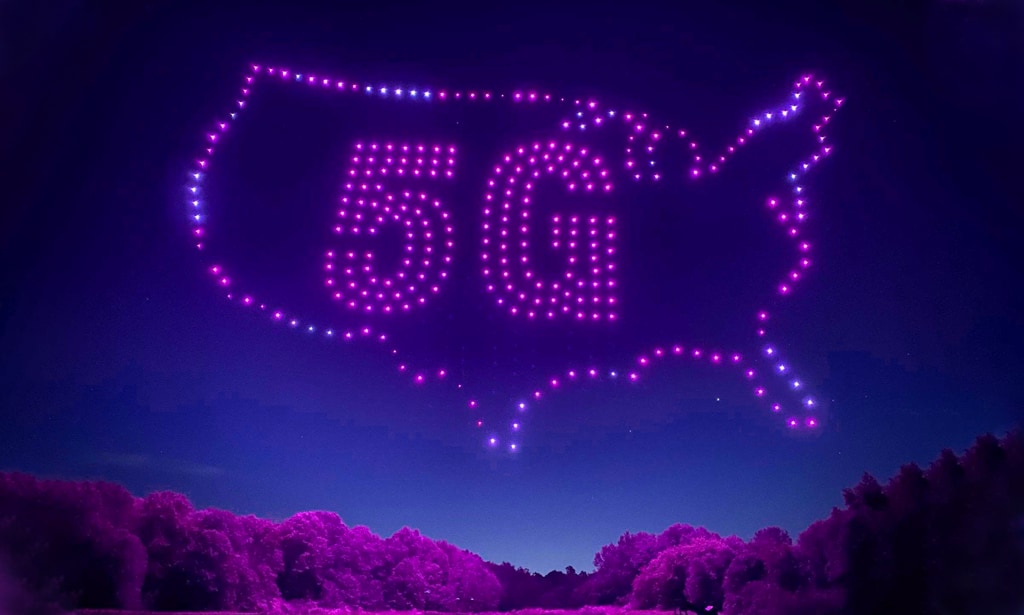 Are AT&T and Verizon really interested in fostering competition? Of course not. This is about protecting their market dominance.
While these industry incumbents claim this is to protect competition from one company having too much spectrum, this rings hollow as evidenced by their immediate efforts to block T-Mobile from leasing unused 600 MHz spectrum from a company called Columbia Capital. This is spectrum that Columbia Capital is not using, and is now being deployed by T-Mobile for the benefit of American consumers, including in rural areas where this low band spectrum is particularly impactful. In the category of "you can't make this stuff up" – AT&T had won at auction the spectrum that Columbia Capital is now leasing to T-Mobile and – guess what – AT&T decided it didn't want it and sold it to Columbia. Verizon, the ringleader in opposing this lease, never bothered to even show up and bid for any 600 MHz spectrum. In short, we have AT&T and Verizon seeking to block T-Mobile from using spectrum that AT&T decided to jettison, and Verizon had no interest in pursuing. Now both companies are seeking to block T-Mobile from putting this spectrum to use for the benefit of American consumers. Are AT&T and Verizon really interested in fostering competition? Of course not. This is about protecting their market dominance.
The main event, however, is the upcoming C-band spectrum auction. The stakes are extremely high. Anticipated to raise many billions of dollars for American taxpayers, the C-band is the largest pool of new spectrum expected any time in the near future. The results of the auction will shape market competition and network advancement in the U.S. for years to come. That's why a fair, competitive process that allows all players to compete for the spectrum is essential for consumers. Without it, taxpayers will not only lose the benefit of the lost auction proceeds, but will also lose the benefit of ensuring that spectrum is put to use, to drive competition, by those most motivated to do so.
Citing the "spectrum screen", AT&T and Verizon would like to keep T-Mobile out of the bidding or at least put a damper on our ability to aggressively bid against them in this important auction, so that they can run the table unchecked. The "spectrum screen" was put in place years ago with good intention and broad support including from T-Mobile – to help ensure competition in the market when spectrum supply was limited – but is now being cited by AT&T and Verizon for reasons entirely opposite to this intention. And importantly, the "spectrum screen" pre-dates, and therefore ignores, certain 5G spectrum where Verizon already dominates. In fact, Verizon holds massive spectrum (far more than T-Mobile's entire portfolio of low, mid-, and high-band spectrum) in the "millimeter wave" bands, which are the cornerstone of their 5G strategy and which are not subject to the "spectrum screen".
In other words, Verizon, as the holder of the most spectrum in the U.S. marketplace by far, which they gained through their own financial dominance, has the anti-competitive instincts and sheer audacity to complain that a much smaller T-Mobile has too much. After holding massive spectrum advantages over T-Mobile and others for decades, Verizon and AT&T just can't stand the idea of anyone else being ahead of them or having a fair shot in an auction where they plan to use their financial might to do what they have always done – dominate.
The spectrum screen also does not take into account how additional spectrum can enable wireless carriers such as T-Mobile to utilize high capacity wireless networks, backed by spectrum, to provide genuine competition to the incumbent in-home broadband providers (such as AT&T, Verizon and Big Cable) thereby providing sorely needed in-home broadband alternatives particularly in rural America. This is exactly what T-Mobile is busily building its network and using its spectrum to provide.
While our country faces the challenges of an unprecedented pandemic, the high-capacity wireless services we are deploying and delivering are even more critical for connecting Americans to their families, workers to their jobs, students to their schools and the vulnerable to their health care providers. The lessons of living with the pandemic are that now, more than ever, we need transformative high-speed broadband – "5G for all" and not just for the few. And, as some have observed, the increased and changing use patterns are here to stay well beyond the pandemic. T-Mobile has a long history of putting spectrum to immediate use to deliver these kinds of benefits. AT&T and Verizon both have a history of warehousing spectrum, leaving it unused, simply to deny their competitors (and by extension, consumers) access to it.
The FCC has done an incredible job of making sure that fresh spectrum is there to provide new and improved services, and all consumers stand to benefit from the FCC's prescient efforts. As a result of this FCC's pro-competitive spectrum policies, the U.S. has the potential to lead the world in competitive 5G services. Now is not the time to turn away from that success formula. T-Mobile is committed to using any spectrum we gain to build, deploy and provide the high-capacity network services that America needs. We only need to have the door open for us to do so, on a fair and level competitive playing field, and we encourage the FCC to maintain its pro-competitive stance that would allow us to compete for and deploy radio spectrum to benefit consumers.
American consumers deserve the fair competition that will result in American broadband leadership, and greater access for all.