What
T-Mobile (NASDAQ: TMUS) will announce what's ahead for the proposed combined T-Mobile and Sprint – as the New T-Mobile!
When

Thursday, November 7, 2019
Webcast: 10 am ET
Media Q&A to immediately follow webcast
Who
T-Mobile CEO, John Legere 
T-Mobile President and COO, Mike Sievert
Where

Get all the details as they are released during the webcast at www.t-mobile.com/uncarrier. News materials and an on-demand replay will also be available on the T-Mobile newsroom shortly after the conclusion of the presentation at https://www.t-mobile.com/news.  

Dial in via phone (audio only) to the media Q&A via:
U.S./Canada: 800-367-2403
International: +1 334-777-6978
Participant Passcode: 8693397
Submitting Questions: 
Those interested in submitting questions for the media call should submit those in advance (during the webcast) using #NewTMobile.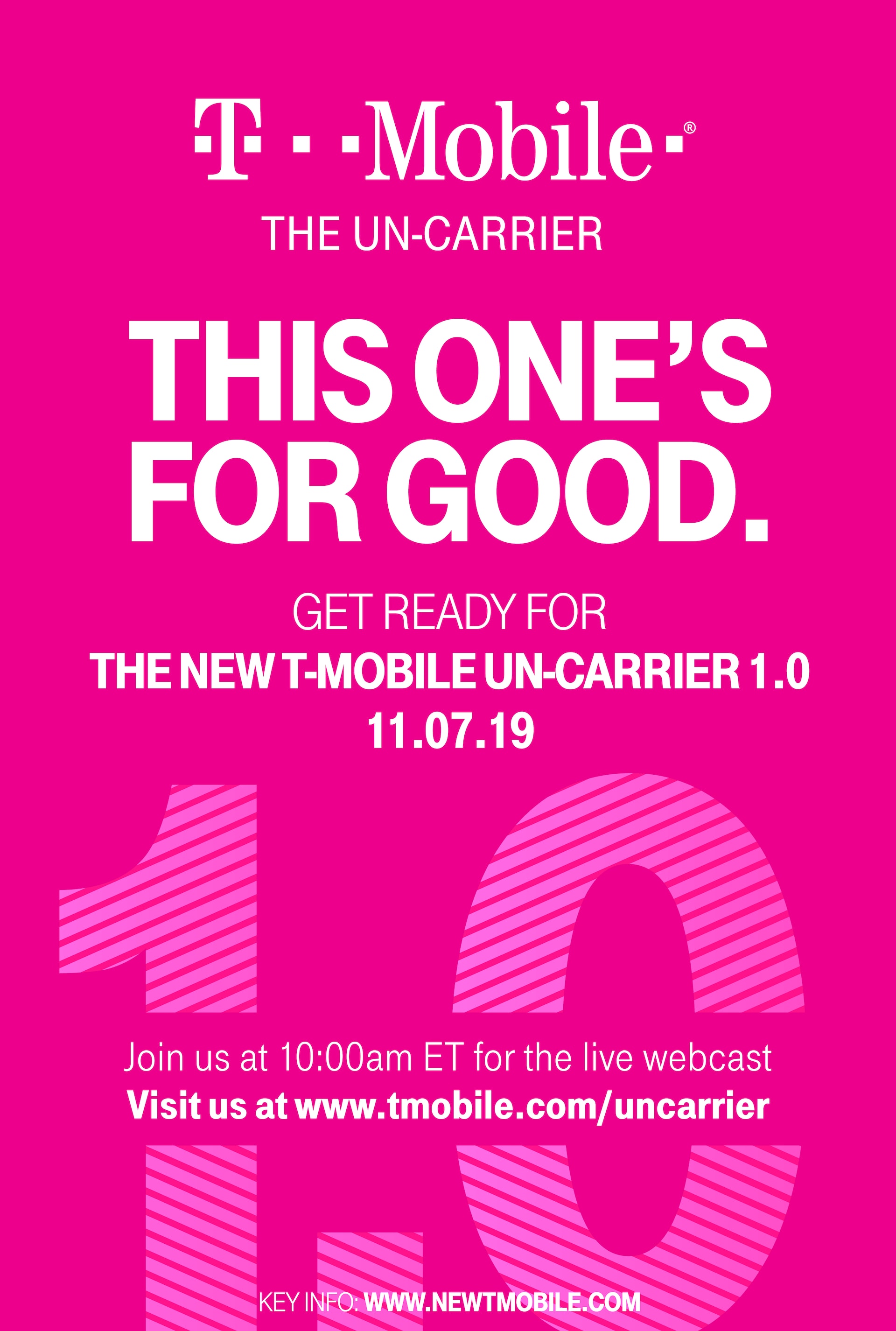 About T-Mobile US, Inc.
As America's Un-carrier, T-Mobile US, Inc. (NASDAQ: TMUS) is redefining the way consumers and businesses buy wireless services through leading product and service innovation. Our advanced nationwide 4G LTE network delivers outstanding wireless experiences to 84.2 million customers who are unwilling to compromise on quality and value. Based in Bellevue, Washington, T-Mobile US provides services through its subsidiaries and operates its flagship brands, T-Mobile and Metro by T-Mobile. For more information, please visit https://www.t-mobile.com.