Denver, Colorado – May 12, 2017 – So much baseball, so little time. How does one overcome the constant challenge to never miss a moment of Colorado baseball? Well, a 400 hour DVR doesn't hurt, but what if you want to watch on the go? Don't worry, Layer3 TV and ROOT SPORTS Rocky Mountain have you covered.
Beginning now, Layer3 TV customers can stream the Colorado Rockies directly from MLB.com while at work, home or on-the-go. See the full details from our friends at ROOT SPORTS below.
AT&T Sports Networks' ROOT SPORTS to Provide Authenticated In-Market Live Streaming of Colorado Rockies Games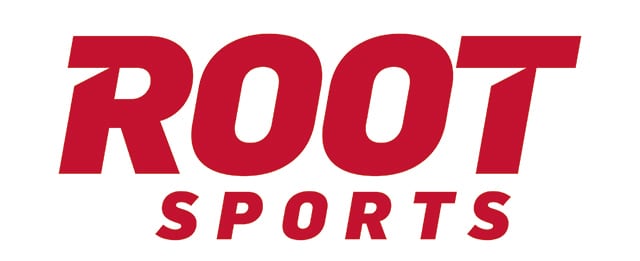 ROOT SPORTS and the Colorado Rockies are now streaming in-market Rockies games for authenticated pay TV subscribers. As part of an agreement with MLBAM (MLB Advanced Media), Rockies games will stream at no additional cost to authenticated pay TV subscribers of ROOT SPORTS distribution affiliates who have chosen to participate.
The current list of distributors is below:
Allo, DIRECTV, Falcon Broadband, Golden West, Layer3 TV, Mid-State Community, S&T, TCT, TVision, Vast Broadband and Vyve Broadband.
Streaming will also be available for TDS customers soon.
Fans can find the Rockies broadcast schedule at rockies.com/broadcast.
This is an important step for ROOT SPORTS and great news for Rockies fans," said Patrick Crumb, president of AT&T Sports Networks, which owns and operates ROOT SPORTS. "We will continue to work toward expanding our streaming rights portfolio so fans will have additional ways to watch the sports content they love.
"The fact that Rockies fans will be able to watch games in-market on their own devices is great news," said Colorado Rockies Executive Vice President/Chief Operating Officer Greg Feasel. "We commend MLBAM and ROOT SPORTS for working together to give our fans this greatly improved access to Rockies baseball throughout the 2017 season and beyond."
AT&T Sports Networks' addition of Rockies authenticated in-market streaming rights is part of its ongoing effort to make sports content available to fans in new and convenient ways.
To stream Rockies games, viewers must be current customers with one of the authenticated ROOT SPORTS distributors and subscribe to a level of service that includes the regional sports network. For the 2017 season, games will be made available to the distributors to stream to their authenticated customers and MLBAM will authenticate ROOT SPORTS viewers on MLB.com, ColoradoRockies.com and MLB At Bat, as ROOT SPORTS continues to develop a platform of their own to deliver the games to viewers.
About T-Mobile US, Inc.
As America's Un-carrier, T-Mobile US, Inc. (NASDAQ: TMUS) is redefining the way consumers and businesses buy wireless services through leading product and service innovation. Our advanced nationwide 4G LTE network delivers outstanding wireless experiences to 75.6 million customers who are unwilling to compromise on quality and value. Based in Bellevue, Washington, T-Mobile US provides services through its subsidiaries and operates its flagship brands, T-Mobile and MetroPCS. For more information, please visit https://www.t-mobile.com.

About ROOT SPORTS
ROOT SPORTS™ is the television home of the Colorado Rockies, Utah Jazz, Mountain West, and the Big Sky Conference. The network reaches 2.5 million households across nine states and delivers more than 350 live events each year – all of which are available in high definition. ROOT SPORTS Rocky Mountain is owned and operated by AT&T Sports Networks, which operates regional sports networks in the Northwest, Pittsburgh, Rocky Mountain and Southwest regions. The four networks combined reach approximately 13 million households across 22 states and own exclusive rights to produce and distribute live events from more than 25 teams and conferences.