Customers to Tap Voice-activated Google Earth™, Obtain Real-time Traffic, Fuel Price and Weather Information, and Access Mobile Wi-Fi HotSpot
Herndon, Va. and Orlando, Fla. — Mar. 21, 2011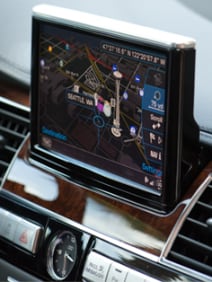 Audi today announced that
T-Mobile USA, Inc. will serve as the U.S. wireless carrier for its Audi Connect systems in the company's newest Audi luxury vehicle lines. Available with the arrival of the 2012 Audi A7 in April, the Audi Connect services include voice-activated Google Earth™, Google™ Local Search, and Sirius Traffic™ information combined with Google Earth™ imagery. In addition, Audi Connect allows users to obtain real-time news, weather, and fuel prices from other providers. Audi Connect is also able to turn the vehicle into a secure mobile Wi-Fi hotspot, allowing vehicle passengers to retrieve information on the Internet conveniently and securely.
Audi Connect services are enabled with an enhanced, ruggedized T-Mobile® SIM card connected to T-Mobile's robust network inserted into the advanced Audi MMI® Navigation Plus system. To facilitate easy activation, T-Mobile SIM cards will be included with the vehicle, allowing customers to simply sign up for a service plan at the time of vehicle sale or at any time during or after the six-month complimentary trial period.
Audi turned to T-Mobile as the wireless provider because of its reliable, nationwide network, leadership in the automotive telematics space, and strong customer satisfaction record.
"The launch of Audi Connect is part of a foundational strategy to help Audi lead with first-to-market, cutting-edge connected services," said Johan de Nysschen, President, Audi of America. "We're looking forward to a productive relationship with T-Mobile USA as we give motorists and passengers the ability to access the most current information and enhance their enjoyment of their Audi vehicle."
"From our robust, nationwide network to our cutting-edge SIM technology, T-Mobile innovates so that customers can connect and access information from nearly anywhere," said John Horn, National Director of M2M at T-Mobile USA. "The Audi Connect service is a great example of how the vehicle ownership experience can be enhanced with wireless connectivity and we're thrilled to be a part of it."
For more details on the Audi Connect service, please visit audiusanews.com