Layer3 TV Continues To Attract World-Class Industry Leaders.
Denver, Colorado – October 21, 2014 – Former Fox Networks President of Affiliate Sales and Marketing Lindsay Gardner has joined Layer3 TV as the company's Content Advisory Board Chair. Gardner, an accomplished cable industry executive, will lead the next generation cable company's efforts in recruiting core programming talent and forging partnerships with programmers and other content providers.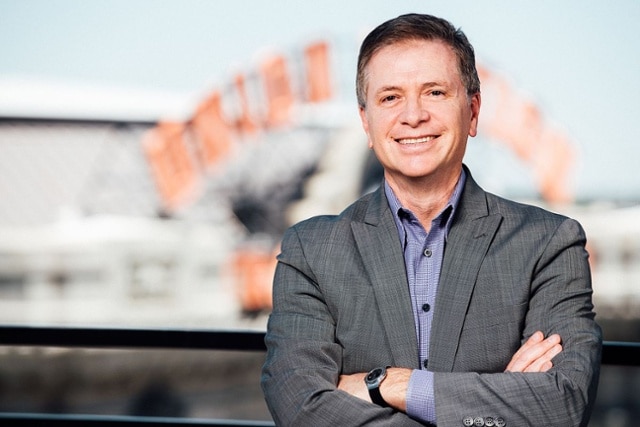 Gardner will report to Layer3 TV's CEO, leading both programming strategies and content acquisition.
"Layer3 TV has assembled an extraordinary team and is poised to execute an innovative vision collaborative with the content community," Gardner said. "I'm thrilled to help this world class team forge the next generation of mutually beneficial programming partnerships."
Lindsay's 25 years of leadership in the industry provides Layer3 TV with knowledge and experience from a Hollywood veteran who also understands how to innovate without having to disrupt the existing distribution paradigm," said Layer3 TV CEO Jeff Binder. "He has a fantastic entrepreneurial spirit, which will help to power the next generation cable ecosystem we are bringing to market.
Gardner led distribution at Fox Networks for eight years through 2007, transforming a struggling portfolio of national networks and regional sports channels into one of the industry's largest and most profitable. He previously served as Executive Director – Programing at Cox Communications. He is currently a Senior Advisor to Oaktree Capital Management, a global asset management firm with interests across a range of media companies, and serves as an independent director of IZEA (OTC: IZEA), a leader in sponsored social media. Gardner, named seven times to the annual "CableFAX 100" list of most influential industry executives, was also inducted into the Cable Pioneers Society in 2007.
About T-Mobile US, Inc.
As America's Un-carrier, T-Mobile US, Inc. (NASDAQ: TMUS) is redefining the way consumers and businesses buy wireless services through leading product and service innovation. Our advanced nationwide 4G LTE network delivers outstanding wireless experiences to 75.6 million customers who are unwilling to compromise on quality and value. Based in Bellevue, Washington, T-Mobile US provides services through its subsidiaries and operates its flagship brands, T-Mobile and MetroPCS. For more information, please visit https://www.t-mobile.com.

About Layer3 TV
Layer3 TV, Inc. is The New Cable®. Layer3 TV offers customers a revolutionary, intuitive interface that seamlessly integrates the best of cable TV, premium channels, streaming online video content, social media, and smart home devices. Founded in 2013, the company is backed by highly respected players in entertainment and private equity including Evolution Media (whose shareholders include TPG Growth, Creative Artists Agency, and Jeff Skoll/Participant Media), Paulson and Company, Inc., Altice, and North Bridge Venture Partners. To learn more follow Layer3 TV on Twitter and Facebook or visit layer3tv.com.