It didn't take long for the sleuths at the Los Angeles Times to uncover that Layer3 TV had launched our next-generation cable service in the city of angels.

Layer3 begins offering new cable TV service in Los Angeles.
Denver, Colorado – March 15, 2017 – Layer3 endeavors to offer a "modern, robust" user interface, its chief executive says. (Layer3)
For $120 per month, homes across Los Angeles will be able to get 250 channels and tens of thousands of hours of on-demand programming piped into their households from a new player in cable TV. Prices start at $89 for one set-top box.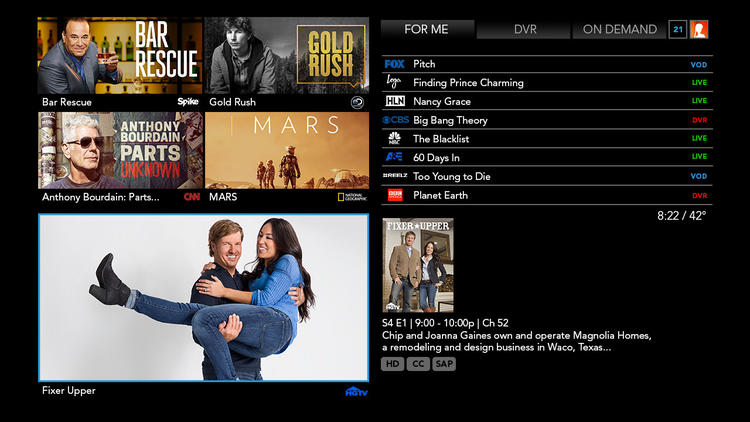 At first glance, it doesn't sound that different than what Spectrum (formerly Time Warner Cable and Charter), Cox or other local TV providers offer. But Layer3 TV says its video quality, DVR capabilities and social media tools are unmatched in the industry. The Denver company is taking advantage of leased infrastructure to maintain a unique connection to every television, which means a home can record seven channels at once and change channels without lag time, and that advertisers someday could show personalized commercials.

It's really about bringing a robust, modern TV experience to the living room in a way that's price competitive but doesn't constrain you," Layer3 TV Chief Executive Jeff Binder said.
NA new cable-TV option at a time when data show that cord-cutting is exploding may seem odd. But Binder insists that most U.S. households remain interested in a traditional TV service. Cord-cutting and cord-slimming affect about 30% of the country — a slice yearning for more affordable and specific offerings, which includes Dish's Sling service and the upcoming YouTube TV offering.
"There's a big group that now has alternatives to the full bundle of cable, but that doesn't mean the top 75% of the market is changing their behavior," Binder said.
His gamble on this proposition isn't cheap. Layer3 received a $100-million investment from groups including Evolution Media Capital, the joint venture between talent agency CAA and private equity firm TPG Growth. The cash has gone to technology development, licensing deals and now marketing.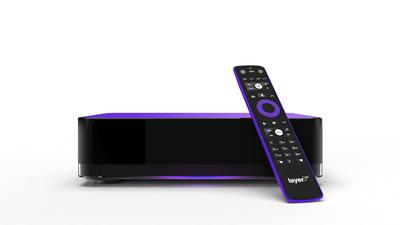 A new cable-TV services come with a set-up box that's capable of recording. (Layer3)

Layer3's initial Los Angeles service area is expected to cover about 80% of the region, mostly in the higher-income areas on the Westside and the valleys.
The service works in Chicago and several other cities, covering about 13 million households. Subscriber figures haven't been disclosed. But Binder said the average user watches seven hours of Layer3 per day.
The company wants other apps to work with its set-top boxes. The goal is to integrate popular services such as Facebook, Twitter, Nest and Amazon's Alexa.t.
There's no question that by bringing alternate assets into the experience, how people are going to interact with the television set is going to change," Binder said.
About T-Mobile US, Inc.
As America's Un-carrier, T-Mobile US, Inc. (NASDAQ: TMUS) is redefining the way consumers and businesses buy wireless services through leading product and service innovation. Our advanced nationwide 4G LTE network delivers outstanding wireless experiences to 75.6 million customers who are unwilling to compromise on quality and value. Based in Bellevue, Washington, T-Mobile US provides services through its subsidiaries and operates its flagship brands, T-Mobile and MetroPCS. For more information, please visit https://www.t-mobile.com.

About Layer3 TV
Layer3 TV, Inc. is The New Cable®. Layer3 TV offers customers a revolutionary, intuitive interface that seamlessly integrates the best of cable TV, premium channels, streaming online video content, social media, and smart home devices. Founded in 2013, the company is backed by highly respected players in entertainment and private equity including Evolution Media (whose shareholders include TPG Growth, Creative Artists Agency, and Jeff Skoll/Participant Media), Paulson and Company, Inc., Altice, and North Bridge Venture Partners. To learn more follow Layer3 TV on Twitter and Facebook or visit layer3tv.com.