Denver, Colorado – May 06, 2017 – Great feature in the Fairfax County times about Layer3 TV bringing more choice to the DMV by adding pureFiber™ Internet. Pair our new 100/100 Mpbs internet with our best-in-class TV, and you'll be the envy of your neighborhood.
By: Angela Woolsey

The cable company Layer3 TV announced May 1 that it is now offering special TV and internet packages to customers in the greater Washington, D.C., area.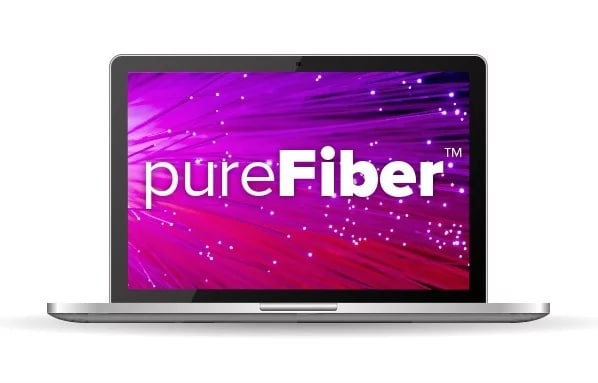 This "double play" bundle adds pureFiber™ internet service with unlimited data to Layer3 TV's main offering of all-high definition TV channels.
Founded in 2013 and based out of Denver, Colo., the ambitious company was labeled "the next Comcast" in a 2016 Wired profile, as it attempts to improve and streamline the TV-viewing experience.
It's not just about TV and broadband," Layer3 TV CEO Jeff Binder said. "It's about bringing the best of all those services and products together in one very cohesive, usable product that has an open ecosystem at its foundation.
Layer3 TV aims to compete with more established cable companies by offering an allHD™ television package, thousands of movies, TV shows, and on-demand videos, and an easier, more user-friendly approach to integrating TV, the internet, and other services and digital apps.
Binder says his company also emphasizes quality customer service, establishing a 24/7 customer care center where staff can interact with customers by calling, texting or going online.
The "double play" bundle, which is available to all customers in the D.C. area, starts at $75 per month for all-HD TV and $50 per month for internet.
When not combined in the "double play" bundle, Layer3 TV internet service costs $69 per month. Its TV service starts at $85 per month and includes more than 260 channels, including local networks, regional sports channels, and DVR technology.
According to Binder, Layer3 TV also differentiates itself from other cable companies because it does not tack on hidden fees or hold customers to contracts.

Our offers are really geared toward consumers that use a lot of internet and watch a lot of TV," Binder said. "We chose to build a transparent product at prices that would be competitive but they also fix some of the very broken ways that big companies engage customers around Washington.
About T-Mobile US, Inc.
As America's Un-carrier, T-Mobile US, Inc. (NASDAQ: TMUS) is redefining the way consumers and businesses buy wireless services through leading product and service innovation. Our advanced nationwide 4G LTE network delivers outstanding wireless experiences to 75.6 million customers who are unwilling to compromise on quality and value. Based in Bellevue, Washington, T-Mobile US provides services through its subsidiaries and operates its flagship brands, T-Mobile and MetroPCS. For more information, please visit https://www.t-mobile.com.

About Layer3 TV
Layer3 TV, Inc. is The New Cable®. Layer3 TV offers customers a revolutionary, intuitive interface that seamlessly integrates the best of cable TV, premium channels, streaming online video content, social media, and smart home devices. Founded in 2013, the company is backed by highly respected players in entertainment and private equity including Evolution Media (whose shareholders include TPG Growth, Creative Artists Agency, and Jeff Skoll/Participant Media), Paulson and Company, Inc., Altice, and North Bridge Venture Partners. To learn more follow Layer3 TV on Twitter and Facebook or visit layer3tv.com.