Unstoppable together
Pride powers our future.
Supporting LGBTQ+ youth.
We're teaming up with GLSEN.
We believe that LGBTQ+ students have the right to a safe and inclusive education. That's why we're working to help make sure they get the support they need.
Share your story.
The 2021 National School Climate Survey—now open—lets LGBTQ+ youth speak out about their school experiences, and helps GLSEN fight anti-LGBTQ+ bias in education.
Celebrating LGBTQ+ excellence in tech.
This year, we sponsored Pride Summit 2021—because we believe that our pride is unlimited, and our opportunities should be too.
We proudly support the LGBTQ+ community, so we teamed up with events across the country to celebrate Pride Month.

Talking with Trailblazers
This speaker series brings some of the brightest, most innovative, creative, and diverse guests to T-Mobile to foster open conversations on topics that matter.
Celebrating our employees.
We support our LGBTQ+ employees.
Diversity and inclusion make us who we are. That's why we're proud to have scored 100% on the Human Rights Campaign Corporate Equality Index, making us one of the best places to work for LGBTQ+ employees.
KNOWLEDGE DROPS
The first Pride parade—originally named the Christopher Street Liberation Day March after the street where the Stonewall riots took place—was held on June 28th, 1970.
October 11 is National Coming Out Day in the United States. It's observed annually to raise awareness of the LGBTQ+ community and civil rights movement.
The original Pride flag was designed in 1978 by artist and activist Gilbert Baker, at the request of Harvey Milk, California's first openly gay man elected to public office.
The "Gay Games"—a large sporting and cultural event for LGBTQ+ athletes, musicians, and artists—have been held every 4 years since 1982.
Find out how we support our communities.
See our values in action.
Check out how we support and celebrate diversity in our communities.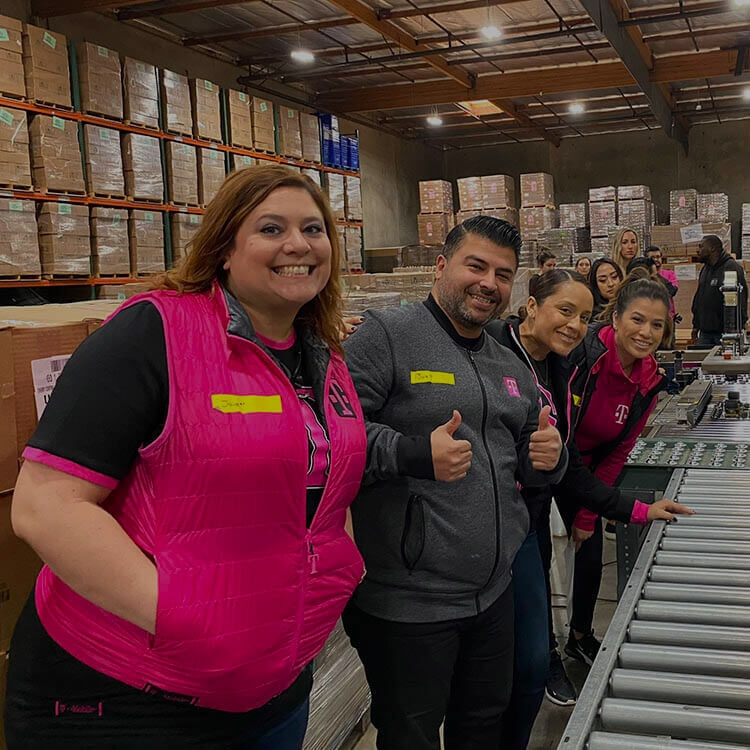 Helping to build stronger communities.
See how we're taking responsibility and working to be a force for good—for our customers, our employees, and our planet.