Since HPUE (High Performance User Equipment) was first standardized back in December 2016, we've made great progress building our device portfolio! In fact, we've now reached 10 Sprint devices in just 10 months!
HPUE is a breakthrough innovation for smartphones and devices that can extend our 2.5 GHz coverage by up to 30 percent, including indoors. It's great to see such quick adoption of this technology by a wide range of leading OEMs beginning with the LG G6, Samsung Galaxy S8, HTC U11, ZTE Max XL, Motorola Z2 Force and others (with many more to come).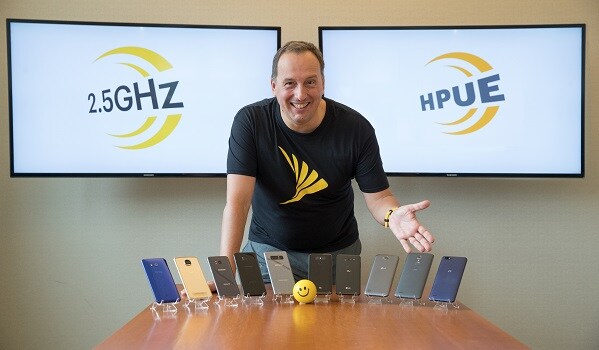 Sprint HPUE Devices
Samsung Galaxy S8, S8+
Motorola Z2 Force
Samsung Note 8
HTC U11
LG V30+
Google Pixel 2 (open market device)
LG X Charge
ZTE Max XL
LG G6
ZTE Warp 8
HPUE Extends Sprint's Spectrum Advantage
HPUE does an amazing thing. It improves the coverage characteristic of our 2.5 GHz (high-band) spectrum to make it close to our 1.9 GHz (mid-band) spectrum. High-band spectrum is great at delivering a lot of data at very fast speeds, but it doesn't travel as far as mid or low-band spectrum. HPUE changes that!  With an HPUE device, our customers get a better network experience in more places. That means increased coverage, more capacity, and faster speeds than before!
HPUE is one of many tools in our extended network toolbox that we're using to Densify and Optimize our network. HPUE is making a difference in performance, along with multiple carrier aggregation, beamforming, and small cell solutions such as Sprint Magic Box, airpoles, and strand mounts.
Just recently we shared that based on the first phase of our Densification and Optimization strategy using our 2.5 GHz spectrum, we improved Sprint's national average download speed 33% year-on-year.1 And in more than 25 of 99 top markets, our average download speeds increased anywhere from 40% to more than 100%.2 Spectrum is King in the world of Unlimited – and Sprint has more spectrum capacity than any other U.S. carrier!
With a growing portfolio of HPUE devices and our extended network toolbox, you'll see us continue to improve the network experience for our customers.
You ain't seen nothing yet!
mfg – go
("mit freundlichen grüssen" which means "with kind regards")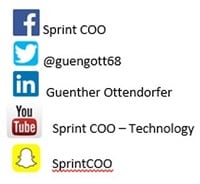 1 Average download speed increase based on Ookla's analysis of Speedtest Intelligence data comparing Sept. 2016 to Sept. 2017 for all mobile results.
2 Average download speed increase based on Sprint's analysis of Ookla's Speedtest Intelligence data comparing third quarter 2016 to third quarter 2017 for all mobile results.