For more quotes from T-Mobile CEO and president, John Legere: https://twitter.com/JohnLegere/status/750759234761945089
 
Verizon promised to unveil "fireworks" this week. The news is out and it's fireworks indeed. Expensive fireworks! Verizon raised prices on its already pricey plans while adding a Shakedown Mode (otherwise known as Safety Mode) and a few Un-carrier knockoffs.
Here's 3 things you should know about Verizon's news today.
Verizon remains the undisputed leader in one thing: high prices.  No matter who you are – individual, family or business – Verizon is more expensive… and that's before they hammer customers with overages, fees, and international roaming.  But that didn't stop Verizon from making arguably America's most expensive wireless plans even more expensive! 
"Safe Mode" is more like "Shakedown Mode".  This is the height of carrier insanity!  They're actually charging their customers $5 to not overcharge them later.  Verizon is the playground bully who promises not to beat up their customers in exchange for their lunch money.  To commemorate the insanity, T-Mobile CEO John Legere is giving away an iPhone SE to whoever can come up with the best caption to the cartoon graphic below.  Search #VerizonBully on Twitter or visit John Legere's Facebook page to view the 100s of entries.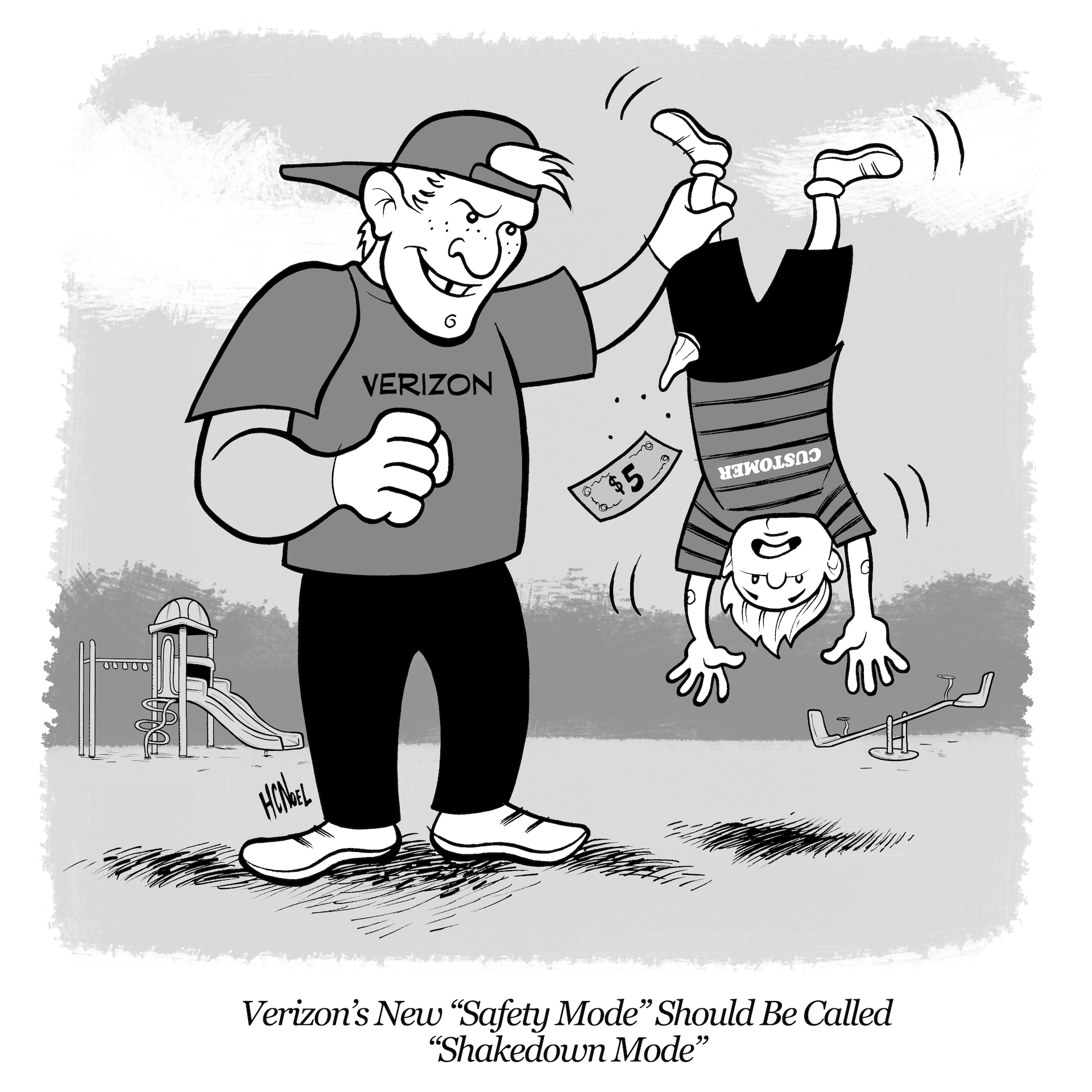 A wolf in sheep's clothing.  Verizon wants customers to *think* it's giving customers a good deal when in reality, these moves are just a thinly disguised ruse. We see you, Verizon! Big Red's not only raising plan pricing and charging a shakedown fee, it's also trumpeting a 30 day rollover data, which in reality, is just yet another Verizon backdoor scheme to make customers less angry about overages. We've been here before with AT&T. It's not a good look.