Update: March 16, 2023
Our Community Support team is now at the Santa Cruz County Fairgrounds at 2601 E Lake Ave, Watsonville, CA 95076 and will be there throughout the day providing free Wi-Fi along with device charging and charging cables.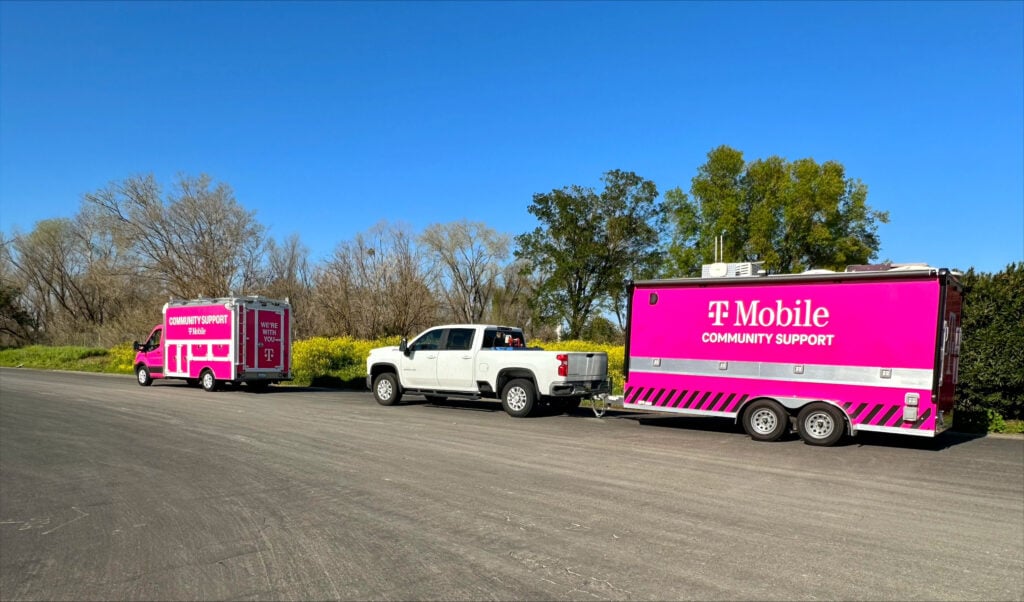 Update: March 15, 2023
T-Mobile teams are working around the clock to closely monitor potential impacts to our network and the communities we serve as severe weather batters parts of California. We are focused on doing our part to ensure customers can stay connected when they need it most. 
Northern California is dealing with historic flooding caused by an atmospheric river storm and wind gusts. Here's how we're responding:
Our network has performed well with minimal disruptions. A small number of sites in and around the San Francisco Bay Area have been impacted due to commercial power loss, and our Emergency Management teams are restoring impacted sites with portable generators as conditions safely allow.
Our Community Support team will be deploying to the hardest hit area of Santa Cruz, where nearby communities were forced to evacuate due to flooding and severe storm effects, bringing charging supplies to those who need it.
And finally, our Emergency Response Team is engaging with numerous state and local officials, first responders and organizations. Agencies needing communications assistance can reach out to our 24-hour emergency hotline at 888-639-0020 or email at ERTRequests@T-Mobile.com.
And before heading out to your local store, please check the hours through our store locator.