Sprint has been heating things up with its Miami network in advance of the much-anticipated Sunday, February 2 pro football championship and its surrounding festivities. As part of our Next-Gen Network build, over the last two years (and long before we knew our hometown team would be playing in its first league championship in 50 years!) we've invested millions of dollars in network infrastructure and upgrades to improve our customers' wireless experience across Miami.
For the second year in a row, Sprint's Big Game MVP for increased capacity and faster speeds than before is our innovative Massive MIMO technology. And this year, we're not only bringing customers a better LTE experience, but we've lit up Sprint True Mobile 5G service in some areas of Miami including the stadium, in preparation for this exciting event!
Those who live, work or visit Miami should be fired up because these aren't temporary fixes. These permanent solutions will benefit Sprint customers for a long time to come.
Here's what sports fans in Miami can expect:
Game-Ready at the Stadium
At the Miami stadium where Sprint's hometown Kansas City team and San Francisco will face off, we'll provide even more Sprint customers with improved capacity and faster speeds on Game Day (as well as future games, events and concerts). Based on the huge increase in customers' data usage last year and in 2018, we're using two different technologies this year to help meet fans' demands to stream, download, video chat, text and connect on social.
In and around the stadium, Sprint's Massive MIMO radios using our fast 2.5 GHz spectrum and breakthrough "split-mode" feature will enable us to simultaneously deliver our most-advanced LTE service and Sprint 5G for customers attending the showdown in person.
In addition, we will be providing 4G/5G dual connectivity within the stadium, transmitting 4G over a state-of-the-art distributed antenna system (DAS) with more than 1,800 antennas and 5G through Massive MIMO radios.
Together, these solutions will provide the equivalent of 10 macro cell towers at the stadium. That will give fans the coverage and capacity they need whether they're in their seats, at the concession stand or tailgating in the parking lot.
Enhancing our Southeast Florida Network
With massive crowds expected throughout Miami and the surrounding areas, we extended our network upgrades in Downtown and Midtown Miami and Miami Beach, as well as areas in West Palm Beach and Ft. Lauderdale.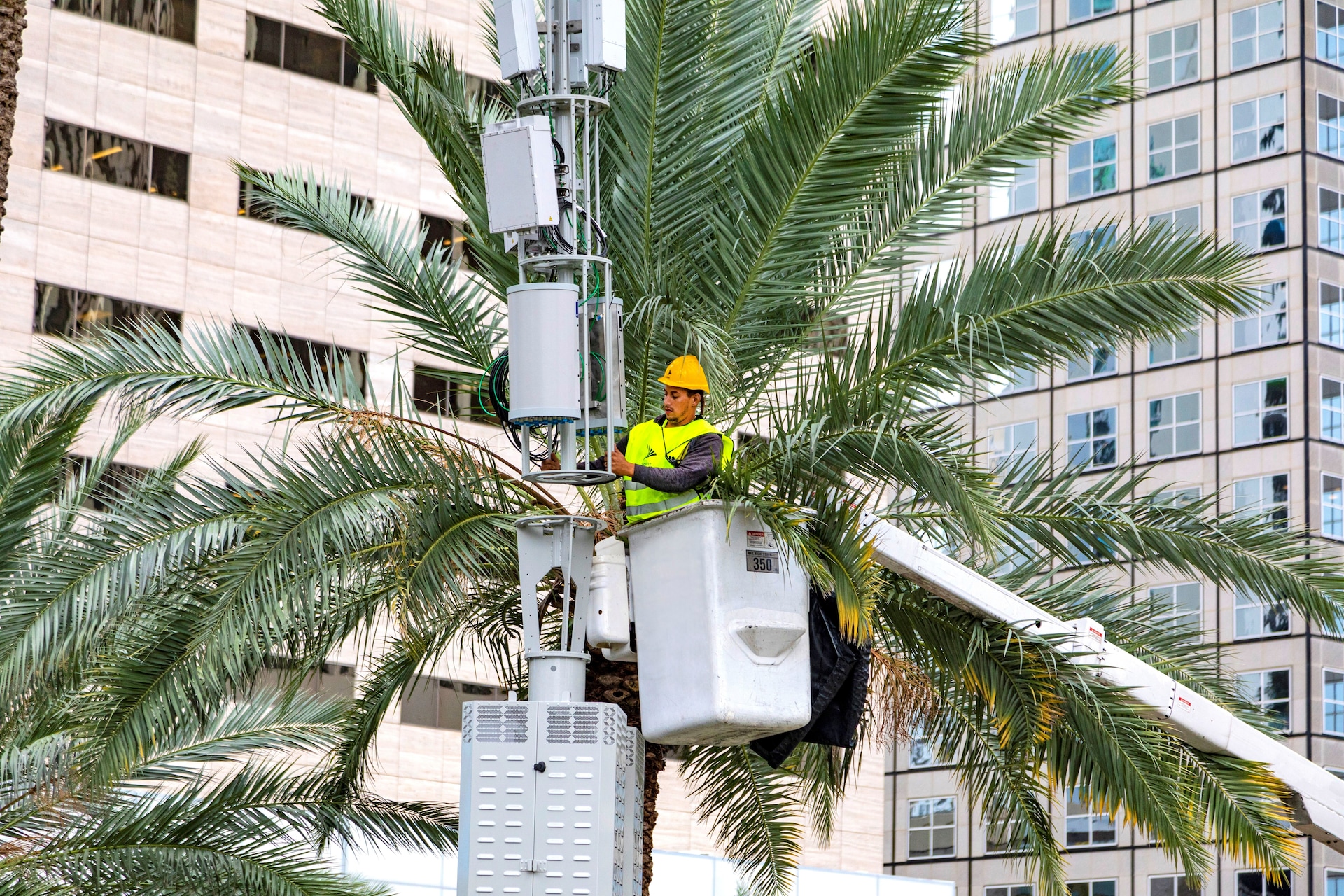 Several dozen new Massive MIMO radios in high-traffic areas such as Downtown Miami, Midtown Miami, Miami Beach, Fort Lauderdale Beach and the Palm Beach Convention Center will provide improved capacity and faster LTE speeds than before. Customers on Sprint 5G devices in these areas will automatically connect to even faster speeds on our next-generation wireless network. Sprint's average 5G download speed of 215 Mbps is over 5X faster than our LTE.*
Hundreds of new small cells have been installed across the urban and dense areas of the city to "fill in" the network with our 2.5 GHz spectrum. This will result in more capacity in that area and a boost in speed for customers.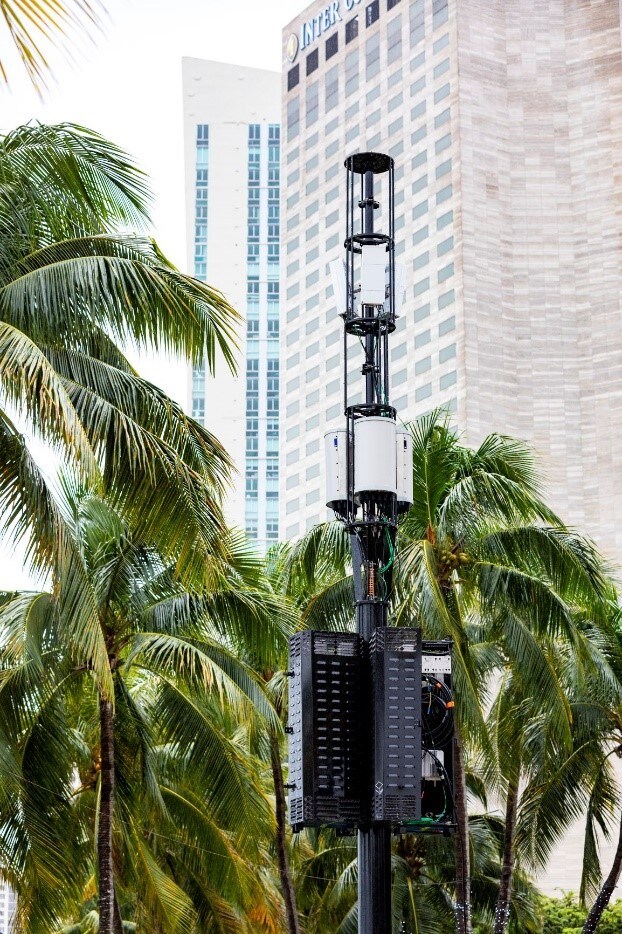 Nearly 300 cell sites throughout the area have been upgraded to use all three of Sprint's spectrum bands – 800 MHz, 1.9 GHz and 2.5 GHz – for faster, more reliable service than before.

Dozens of new macro cell sites have also been built in areas including Delray Beach, Doral, Hialeah, Homestead, Miami, Palm Beach Gardens, and Pompano Beach to further expand wireless coverage in the Southeastern, Florida market.
Covered in Hotels, Hospitality and Event Venues
Sprint also boosted performance for fans who'll descend upon the city to check into hotels, attend related events and visit popular tourist attractions.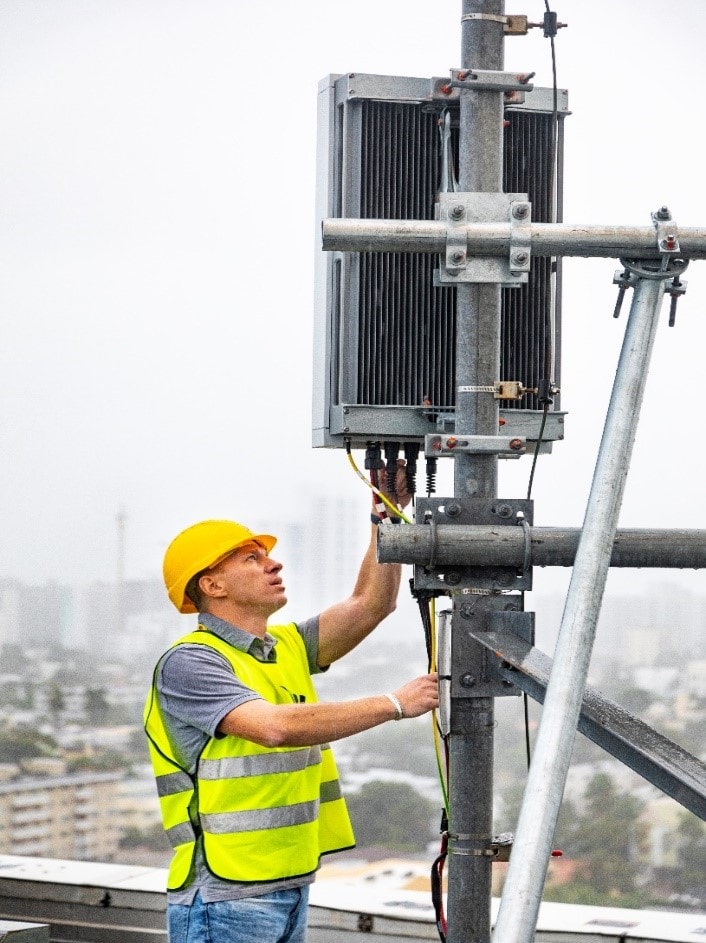 We've either upgraded or installed new systems at key Miami-area event venues including the Intercontinental Hotel, Fontainebleu Miami Beach Hotel, Bayfront Park, Margaritaville Beach Resort, Hard Rock Hotel and Casino, Miami Beach Convention Center, and others.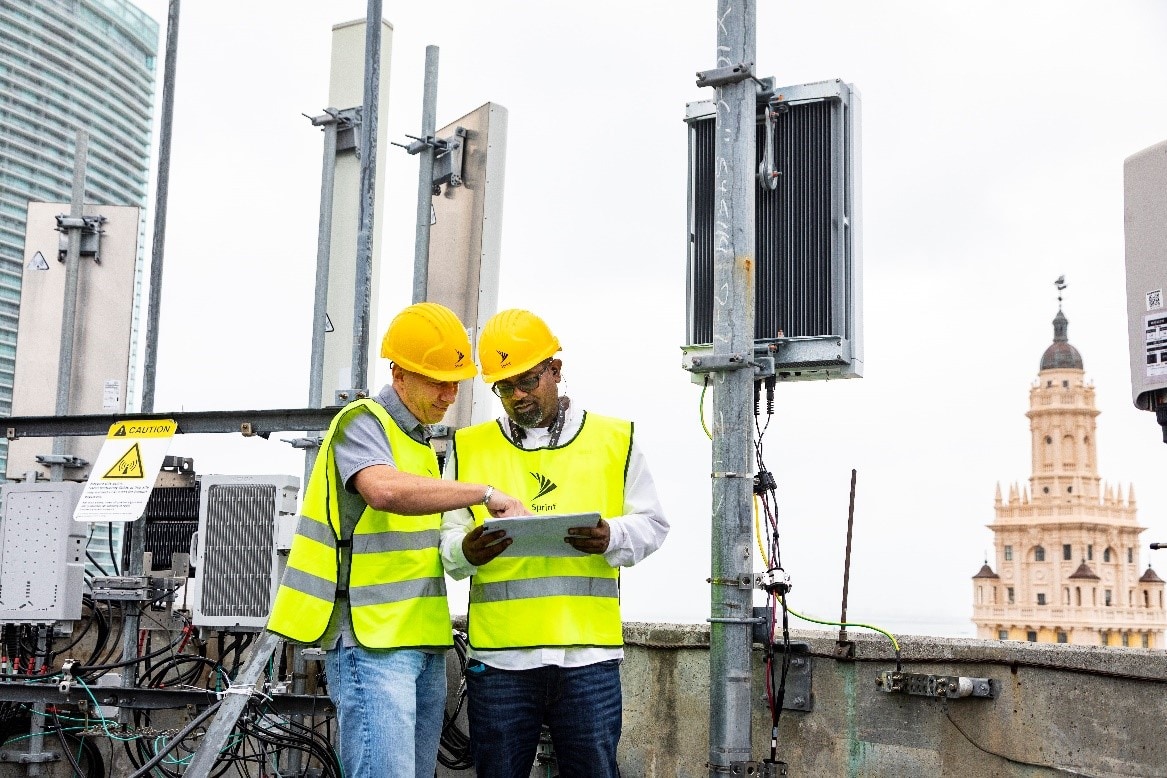 So, whether it's enjoying Game Day inside the stadium or tailgating outside of it, the Sprint network has customers covered in Miami. Our engineers will be keeping a close eye on the network throughout the Big Game weekend so our customers can stay connected to what's happening on the gridiron. And, no matter who wins – although many our KC area employees are rooting for a Kansas City victory – future Magic City residents and visitors will benefit from Sprint's network upgrades long after the teams depart the field. 
*Based on analysis by Ookla® of Speedtest Intelligence® data average download speeds for December, 2019 of 4G (LTE) and 5G Beta (NR) results. Ookla® trademarks used under license and reprinted with permission.