On any given day, Amina Masic can tell you pretty much anything you need to know about the San Diego area. The surf report. The score of last night's Padres game. And, most importantly, if there's anything that is seriously impacting the community at large, like last summer's devastating wildfires.
And yet, the local expert doesn't live in San Diego. She's doesn't even live in California. Amina hails from Meridian, Idaho, where she works as a senior Team of Experts representative at the T-Mobile Customer Experience Center. Which speaks to the uniqueness of her job. And, of course, Amina herself.
As a member of Team of Experts (or TEX), Amina is a key part of the provider's revolutionary answer to customer care, which it officially rolled out last August after a two-year pilot program. Unlike traditional customer care models, Team of Experts was designed to create squads of truly self-sufficient P&L business owners, through significant additional investment in and training for each employee. Amina was an integral test member. She now works on a team of 40, made up of phone representatives, technicians and messaging specialists – who come together as a dedicated community of customer service all-stars to serve a dedicated community of T-Mobile customers. A team, with each member an expert in their own right.
Amina's pod, as they are also referred to, is 100 percent dedicated – in every sense – to the sunny Southern California metro area dubbed "America's Finest City." It's only fitting that it is served by America's Finest Customer Care – which is light years away from other companies' customer service, because it puts the power in the hands of T-Mobile's people.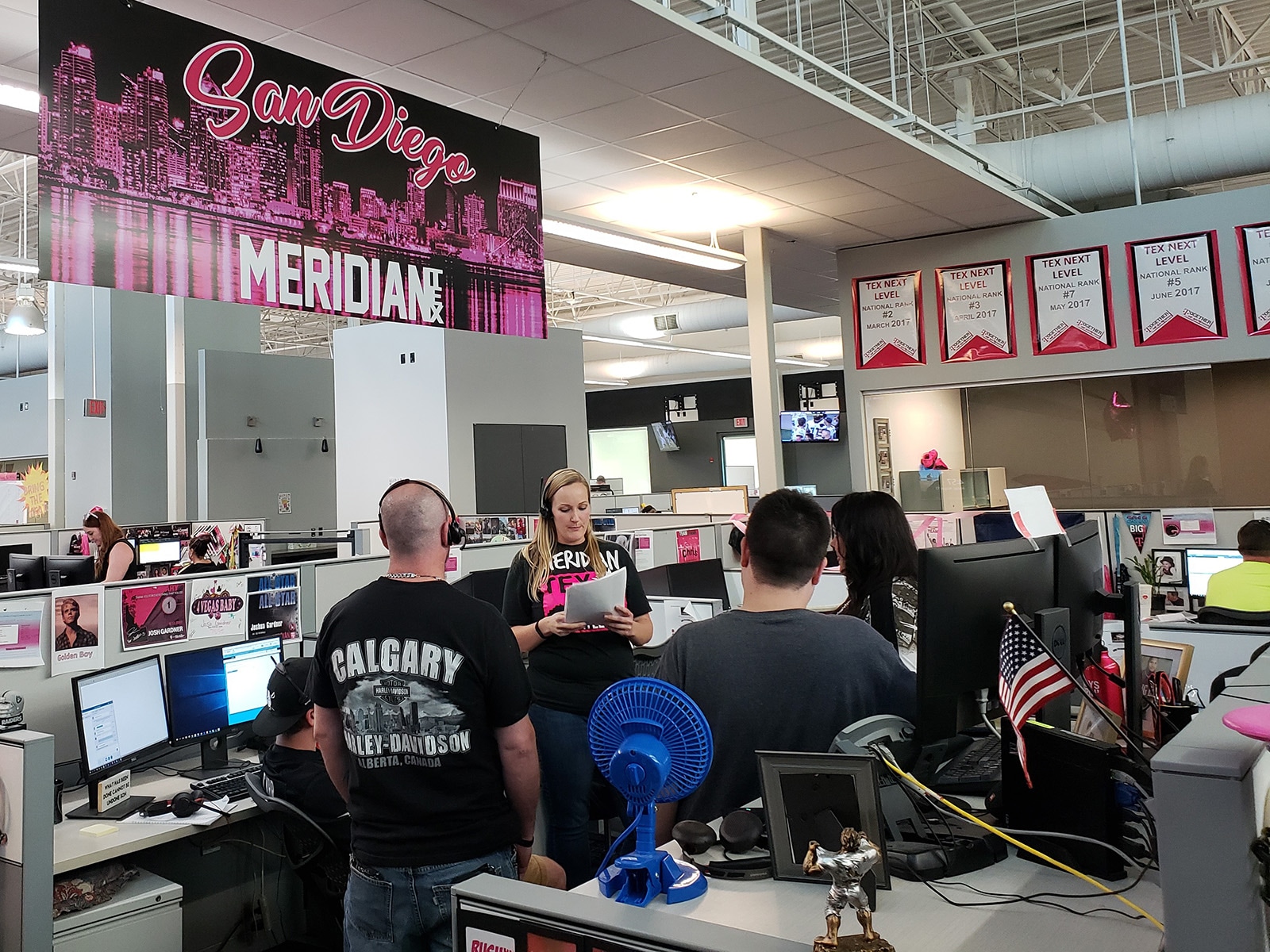 "It's magical," says Amina, 33, of Team of Experts. "You truly come in with a passion because you know you're assigned to one specific market, one specific set of customers. These are your people. You have to take very good care of them. You don't want to fail them. Otherwise, you fail yourself and your community. So we go the extra mile."
And because each member of TEX is trained to be a true business owner, they know the community they serve top to bottom, and can handle most calls without so much as a transfer. "With Team of Experts, we're their one stop shop," she says. "I got it all. You need a payment arrangement? I got it. You need your bill disputed? I can handle that. Having trouble with your Apple Watch setup? That's me. I'm your senior account expert."
The results have been strong, and feedback positive – both inside and outside the company.
A GREAT PLACE TO WORK
In February, Fortune magazine once again took notice of the company for everything from fueling its peoples' passions to offering out-of-this-world benefits – like its full-coverage Tuition Assistance program, and even less-conventional perks like adoption and surrogacy assistance and paternity leave – by placing T-Mobile on its annual "100 Best Companies to Work For" list. And for a second year in a row, the company's employees voted T-Mobile one of Glassdoor's "Best Places to Work."
On that last point, there's additional good news: Pending approval of its merger with Sprint, the New T-Mobile would add up to 5,600 more good-paying jobs at five new Customer Experience Centers, including one in California slated for the Kingsburg area in Fresno County. Many of those roles would be Team of Experts positions – a further commitment to more truly fulfilling frontline careers like Amina's, and a bigger footprint in human-led solutions for customers.
A STAR IS BORN
In addition to her daily heroics, Amina was recently cited by her manager for always going above and beyond, with her Team of Experts colleagues as well as her customers. Everything from clearing up confusion for frantic callers during the Carr Fires to being one of a handful of representatives (alongside executives) who were interviewed for an in-depth article in The Harvard Business Review about Team of Experts and how it's "Reinventing Customer Service."
"Amina cares about everybody," says her Team of Experts manager, Dustin Soderquist. "She takes care of her peers in the community and is like a mom to them. She is the first one to bring someone new to the team and welcome them. She makes sure that we take some time to care for people who are going through tough times or celebrate good times. This translates over to her calls. She takes care of her customers like they are her family. That is why she is so successful in TEX, because she is not limited in making sure our customers are being taken care of. No one can doubt her passion."
For these efforts, she was recently surprised with a PEAK Award, a special designation for outstanding employees of all levels throughout T-Mobile – which culminates in a five-day all-expenses-paid trip to Maui in early June. (Amina has received many other awards in the past, including multiple trips to Winners Circle, a special-recognition event for outstanding frontline employees.)
"I feel beyond blessed to work for a company that recognizes their employees!" she says.
Amina will be joined by other standout employees for fun and sun, and hobnobbing with the bigwigs (including CEO John Legere) who personally recognize the valiant efforts of T-Mobile's employees – and a truly special guest star, the one that makes her life shine brightly outside of T-Mobile, too.
"When my husband and I got married we didn't have a honeymoon because we were young and broke but really in love, and this year marks our 10-year wedding anniversary," she says. "So we are going to treat this amazing trip as our honeymoon. I can't wait to explore Maui and see its beauty."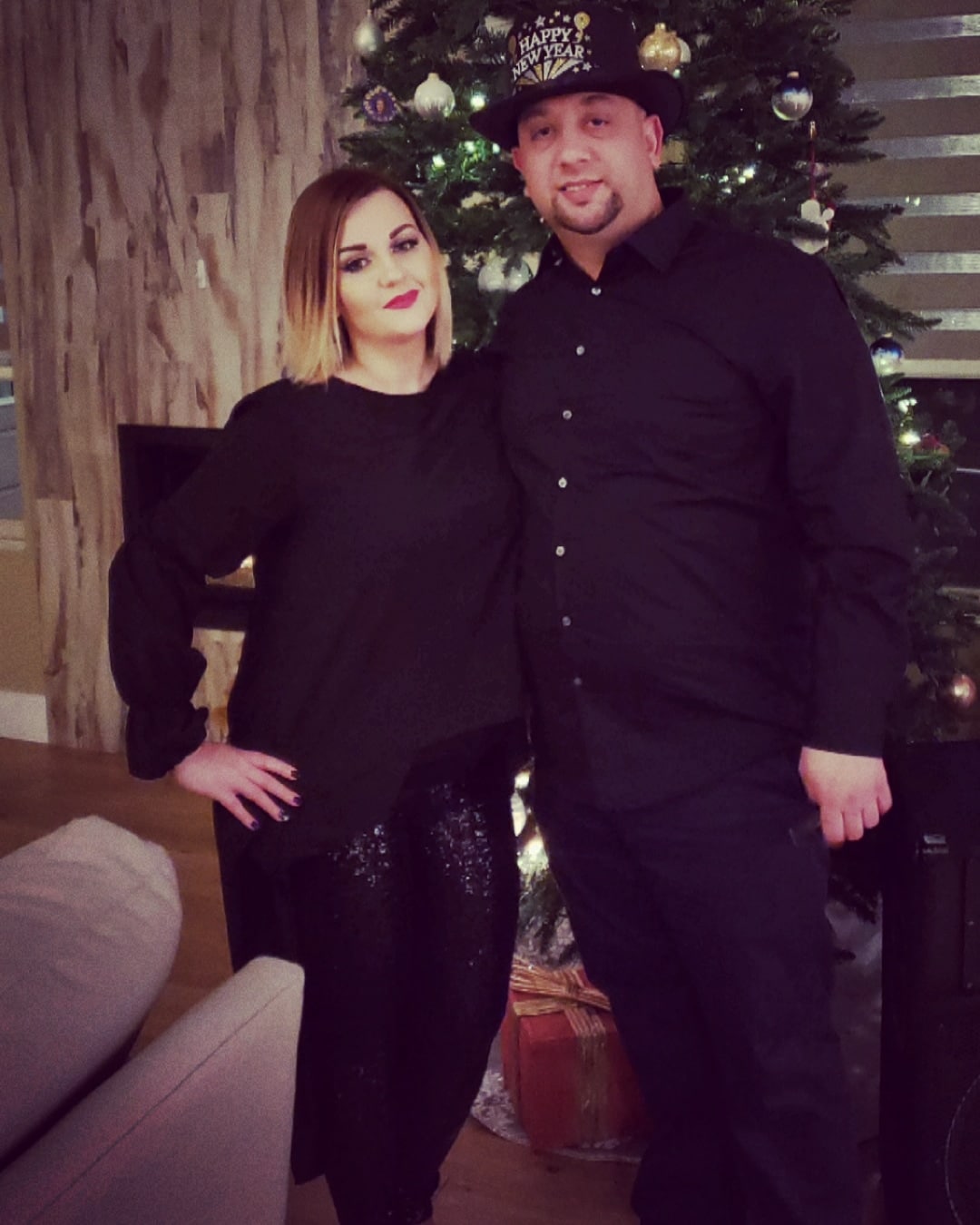 MORE THAN A JOB
When she returns from Maui, Amina has her sights set on moving up another level in the Team of Experts roster, becoming a coach – the anchor that keeps spirits high for the frontline all-stars working with customers. An impressive goal – one that is also entirely attainable: Team of Experts currently boasts of a 90% internal promotion rate, again underscoring that these Customer Experience Center roles aren't just jobs, they're stepping stones to a long and profitable career.
"T-Mobile goes above and beyond for their frontline," says Amina, "and for that I will always be grateful."