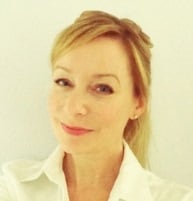 By Adrienne Norton
Today Sprint customers in 17 new cities such as Cleveland, Columbus, Denver, Sacramento, Seattle and the Minneapolis-St. Paul, now have access to the power of Sprint Spark™, an enhanced LTE service delivering peak wireless speeds of 50-60Mbps with increasing speed potential over time. Sprint Spark, available in 46 markets across the country, is expected to cover 100 million people by year-end.
 
Today's 17 new Sprint Spark markets include:
 
 
Sprint offers 38 Sprint Spark-enabled devices, including some of the world's most popular devices such as the iPhone® 6, iPad Air™ 2, Nexus 6, Samsung Galaxy S® 5, LG G3, HTC One (M8) and many others. With its unique combination of network technologies, spectrum capacity and tri-band devices, Sprint Spark is designed to greatly improve the performance of video and other bandwidth-intensive applications. It enables stutter-free video chat on-the-go and mobile gaming that leaves lag behind.
 
The Sprint network also includes nationwide HD Voice and 4G LTE service in 540 markets. In addition, Sprint's Rural Roaming Preferred Provider program includes 27 carriers, with plans to extend 4G LTE coverage in 27 states, covering a population of more than 38 million. 
 
As part of a multi-year network overhaul, the company has transformed its network to deliver improved network performance. Sprint recently received 84 first-place or shared first-place RootScore® Awards for network reliability, call and/or text performance* in cities across the country, according to reports by independent mobile analytics firm RootMetrics®. Looking ahead, Sprint will continue to invest in its nationwide network by implementing new technologies and techniques to make the network more efficient and deliver improved performance and faster data speeds than before.
 
Best Value in Wireless
In addition to offering an all-new network, Sprint is also committed to providing U.S. consumers and businesses the best value in wireless, with plans that include double the data compared to AT&T and Verizon Wireless at the same or lower monthly price. With the Sprint Family Share Pack, Sprint offers double the sharable data1 for smartphones, basic phones, tablets and mobile broadband devices. Sprint also offers customers unlimited talk, text and data while on the Sprint network for $60 per month with the Sprint $60 Unlimited Plan – a $20 savings per month compared to T-Mobile's $80 unlimited plan2. In addition, Sprint Business Share plans are available through Oct. 31, 2014, for any mobile device and offer the flexibility for businesses to select data plans at competitive prices for almost any data need, up to 800GB for up to 100 lines.
 
Adrienne Norton is a communications manager for the Network team at Sprint. She's based in Bellevue, WA, and can be reached at adrienne.norton@sprint.com.
 
1To improve the data experience for the majority of users, throughput speeds may be limited, varied or reduced on the network.
2Compared to T-Mobile's $80 Simple Choice Plan with unlimited high-speed data, unlimited International text and data features, Rhapsody unRadio and 5GB of tethering per mo. See carrier website for additional details.
*Rankings based on applicable RootMetrics Metro RootScore® Reports for mobile performance as tested on best available plans and devices on 4 mobile networks across all available network types (January 2014 – October 2014). The RootMetrics award is not an endorsement of Sprint. Your results may vary. See www.rootmetrics.com for details.