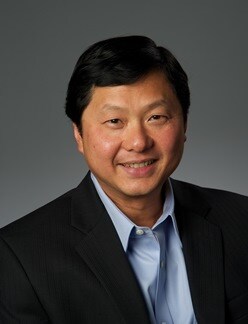 By Dr. John Saw, CTO, Sprint
 
We love our devices and our appetite for mobile data continues to grow. CTIA just recently reported that Americans used 9.6 trillion MB of data in 2015 – more than double the usage in 2014.
 
In the coming decade our data consumption will only increase with the use of more phones, tablets, wearables and appliances, as well as devices not yet conceived. And in this next decade these devices will connect all aspects of our daily lives – our homes, healthcare, transportation, and schools, as well as our channels for entertainment and communication. These always–on devices will continually monitor and respond to us and our environments. And our connections will be practically limitless in their capacity and speed, enabling us to share massive amounts of data reliably, in ways that are almost unimaginable today.
 
Connectivity, reliability, capacity, and coverage – virtually without limits and at massive scale – this is the promise of 5G.
 
We're excited to be the first U.S. carrier to demonstrate elements of 5G at a large-scale public event such as Copa América Centenario. Practically speaking though, the requirements and building blocks for 5G are still being defined. We do know that standards will emphasize massive capacity, coverage and ubiquitous connectivity by improving the efficiency of usable spectrum and by creating elegant access with the most appropriate air interface technologies. 5G will focus on delivering higher data rates with sub–millisecond latency, virtually removing all distance in connectivity between people and machines on a tremendous scale.
 
Pioneers in High-Band Spectrum
We also know that 5G will rely on high-bandwidth spectrum. With our deep 2.5 GHz spectrum holdings, we have significantly more 5G capable spectrum than any other carrier. And we have a long history, starting all the way back in 2006, deploying multiple high spectrum bands for backhaul, including 11 GHz, 18 GHz, 23 GHz, 28 GHz and (starting in 2009) 80 GHz. Today, we have thousands of cell sites currently being backhauled by these spectrum bands. Going forward, we expect that our existing wireless backhaul infrastructure, which already provides Gbps throughput, will be deployed on a greater scale with further enhancements for integrated access into our future 5G network.
 
Today we're keenly focused on building a strong foundation for 5G by densifying our existing network with more cell sites and antennas. We know that future networks will need to be massively dense in order to meet the demand for higher data rates per person across a given geographic location.
 
Looking ahead, the next big milestone will be consensus on 5G standards. We've been working closely with the standards bodies ITU and 3GPP for four years to help develop the global 5G standard. Our technology team is active in the ITU-R WP5D IMT vision working group, and is participating in driving key requirements into the new 3GPP 5G standard scheduled for publication in 2018. In addition, Sprint is an active member of CTIA, ATIS, TIA and 5G Americas – organizations that are also working to shape the development of 5G.
 
While today's networks and devices are undeniably useful – with them we can book a flight, order a meal, and video chat with friends around the world – they are only the beginning of what will be possible with 5G. Entirely new levels of reliability and robustness will enable not only the driverless car, but a life support system in the cloud. Extreme bandwidth will power highly immersive virtual reality experiences. And 4K and 8K video will be mainstream, with movie downloads in just the blink of an eye. Our smart cities, our methods of transport, and our homes will all be vastly different. We're excited for all of the innovation that will occur, and we're proud to play our part in building the wireless platforms of the future.