Most people are familiar with what traditional cell towers look like – operators have been using these giants for decades to deliver cell phone service. But most are probably less aware of another technology that's just as important for Sprint's Next-Gen Network build aimed at improving customers' coverage, reliability and speeds. Let me introduce you to the small cell.
Small cells are low-powered boxes that we install on telephone poles, streetlights or other types of infrastructure. They're pretty inconspicuous – you've probably walked past small cells and not even noticed them. These self-contained units have everything they need inside the box and they take just a few hours to install.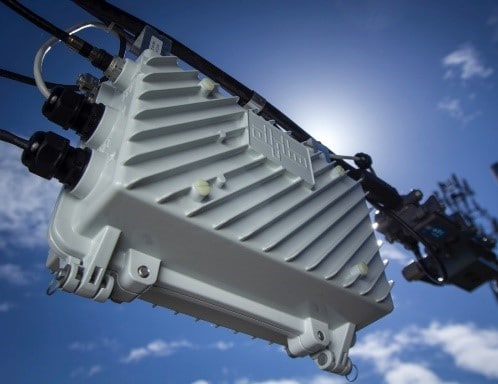 While traditional cell towers provide an overarching umbrella of cell service across a city or area, small cells densify or help to "fill in" the network in places like cities and urban environments. This adds more capacity to a geographic area to cover more customers with our 2.5 GHz spectrum. The result is a bigger, faster data highway that supports customers' growing demand for data.
Today we have thousands of outdoor small cells deployed in cities across the country. And with our massive Next-Gen Network investment we've significantly ramped up our numbers. In fact, we deployed more outdoor small cells in our 2017 fiscal fourth quarter than we have in the previous two years combined! And our number will continue to grow.
We also use small cells indoors, from hotels to airports, stadiums to concerts halls and more. We have several types of small cells, including the award-winning Sprint Magic Box (shown below). This low cost, self-configuring all-wireless small cell provides indoor coverage averaging up to 30,000 square feet. And it improves data speeds on average by 200% giving customers a better data experience while streaming videos, surfing the web, and using their favorite online apps and services.1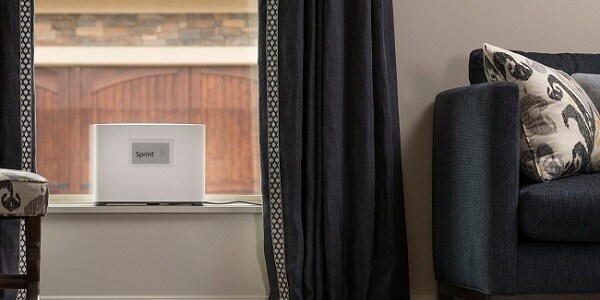 Small Cells Make a Big Improvement
The small cells we have installed across the country are making a difference for Sprint customers. Today Sprint's 4G LTE network is the most improved network in the U.S. with national average download speeds up 30.9 percent year-over-year, more than any other national carrier.2
With our Next-Gen Network build we'll continue to invest, expanding and extending our use of large traditional cell towers, as well as state-of-the-art small cells. Our flexible toolkit of innovative small cells play a big role in improving our coverage, reliability, and speed across our nationwide network as we work to launch the first 5G mobile network in the U.S in the first half of 2019.
— Scott
1 Signal and speeds based on optimal conditions for most Sprint devices.
2 Based on analysis by Ookla® of Speedtest Intelligence® data for average download speeds from June 2017 to June 2018 for all mobile results. Ookla trademarks used under license and reprinted with permission.