Sprint Strike Teams Mobilized; Update on Network Status and Store Openings
September 16, 2018 — Sprint's Network and Emergency Response Team (ERT) strike teams have mobilized in North Carolina with additional resources ready to deploy when conditions allow. Sprint is coordinating with federal government agencies as well as state authorities in both North Carolina and South Carolina.
Damage to Sprint's network is minimal, and the relatively small number of down sites are primarily a result of commercial power outages. The majority of Sprint's retail locations are open and will serve as charging stations for anyone in the area. Please check the Sprint store locator tool to confirm that the store nearest you is currently open.
Flooding and potential road closures remain a concern, and our teams are taking steps to maintain access to Sprint sites where possible.
Sprint Offers Text-To-Donate for Customers to Help Those Impacted by Hurricane Florence
Donates $150,000 to American Red Cross for 2018 Disaster Relief Efforts
September 15, 2018 — When natural disasters strike, leaving communities devastated and facing harsh realities, Sprint is there to help. The company announced today that Sprint customers who want to give back and make a $10 donation to the Hurricane Florence Relief efforts can text FLORENCE to:
90999 to support American Red Cross
80100 to support Global Giving
20222 to support the United Way of North Carolina
501501 to support the United Way of South Carolina
*The donation will appear on customers' wireless bills or will be added to their prepaid balance. Standard message rates may apply
Because disasters can hit communities hard, Sprint also announced today that it will make a $150,000 donation to American Red Cross Disaster Relief to help people affected by disasters like storms and countless other crisis. Sprint is proud of the commitment to its customers to provide critical communications in times of need, as well as to serve larger communities that are devastated by natural disasters such as hurricanes.
"The Red Cross is proud to count Sprint as a partner to provide people with much needed support as we help communities impacted by disasters big and small, and countless other crises," said Don Herring, chief development officer at the American Red Cross.

Sprint Emergency Response Team Hits the Road; Ready to Respond
September 13, 2018 — The Sprint Emergency Response Team is on the road in preparation for Hurricane Florence. The teams rolled out of Northern Virginia in their "mobile emergency command centers" –  fully equipped with a large inventory of devices such as cell phones, Push-to-Talk handsets, air cards, hotspots, Wi-fi access points, small cell equipment, Sprint Magic Boxes, and other specialized gear. Working with Sprint's network teams on the ground, the ERT stands ready to assist first responders and public safety officials, government agencies with voice and data services before, during and after Hurricane Florence.
For more information contact the ERT, 24/7 at 888-639-0020ERTRequests@sprint.com.
or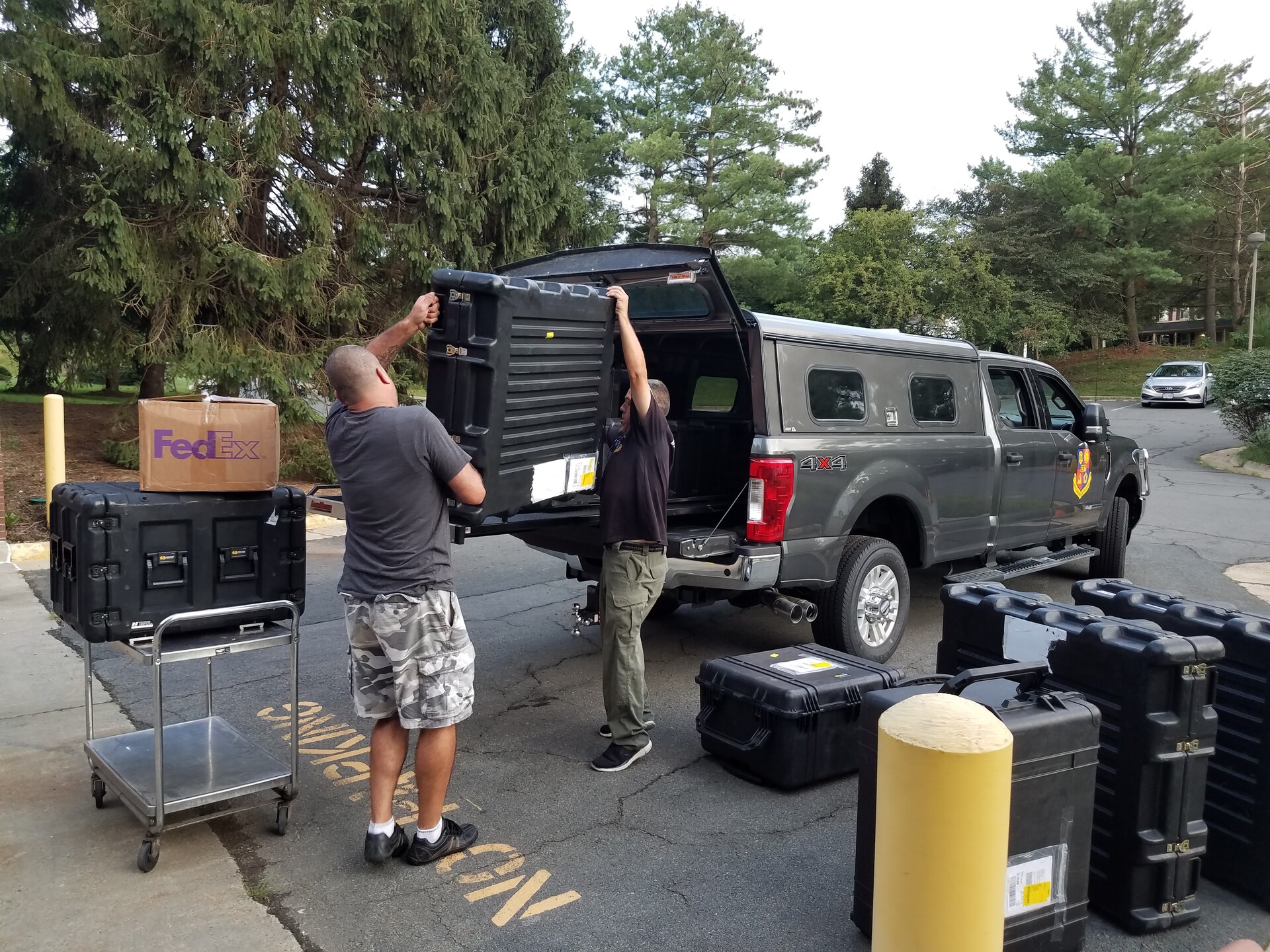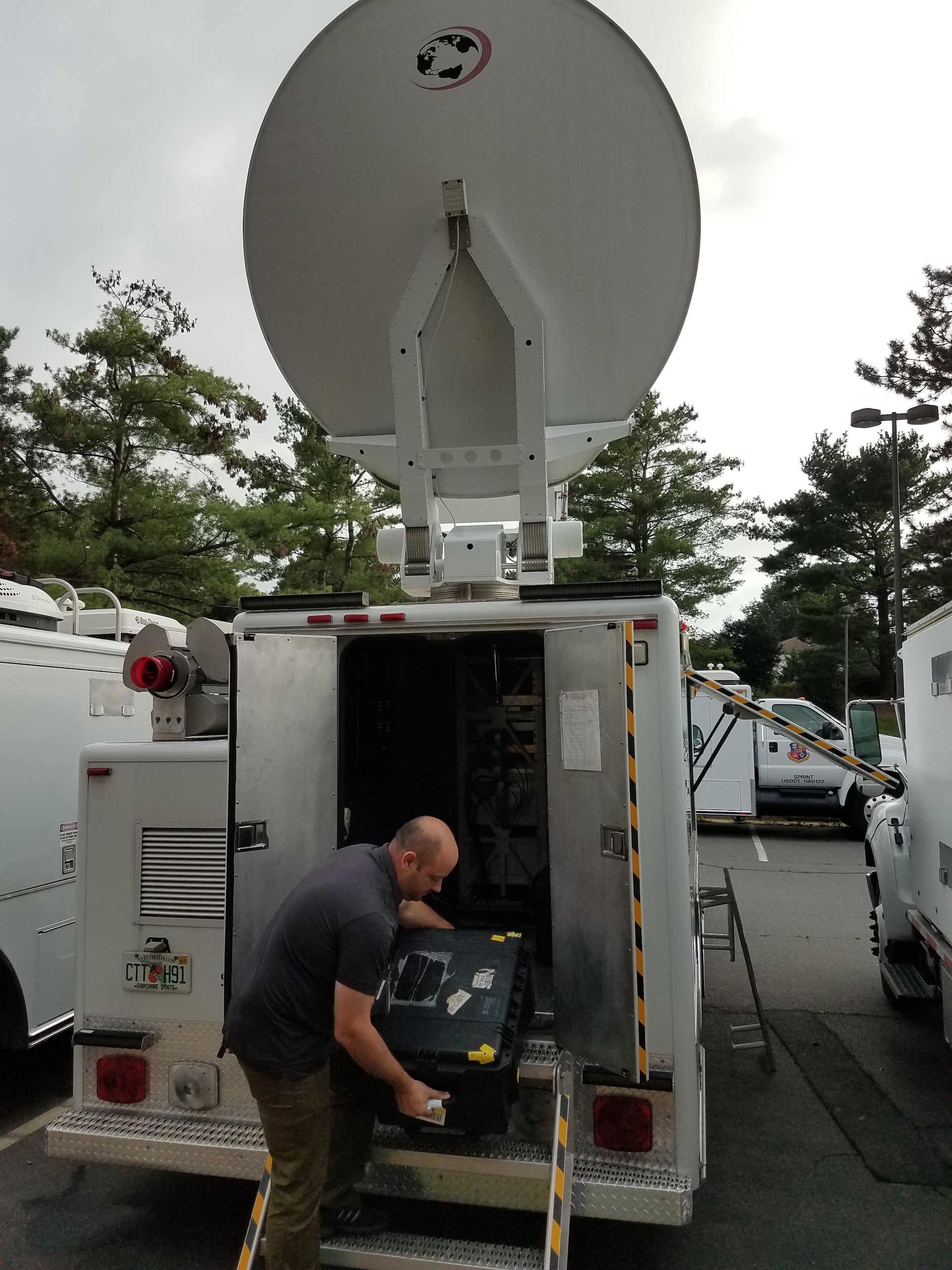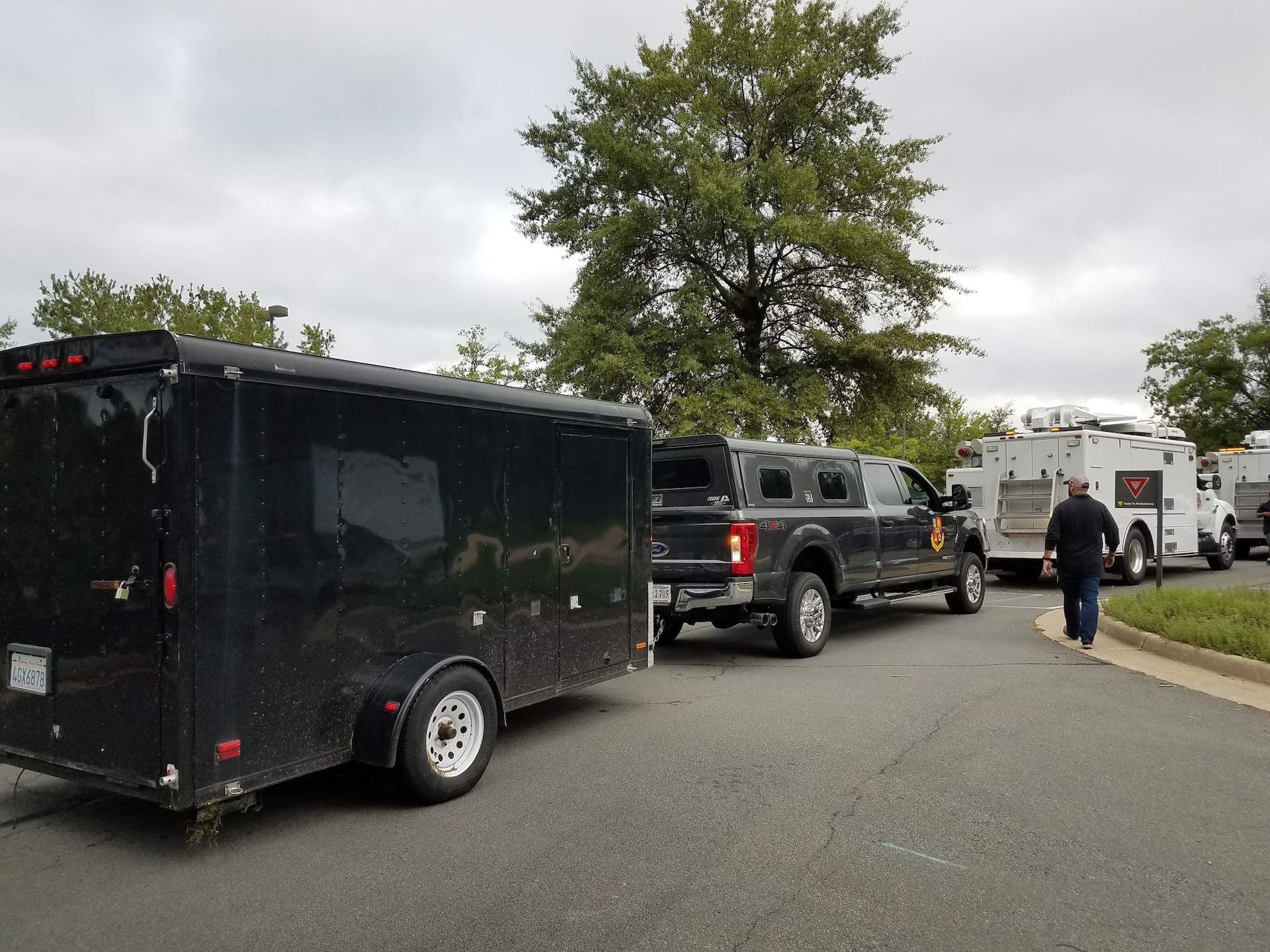 Sprint Assisting Customers Impacted by Hurricane Florence
Sept. 13, 2018 — Sprint announced support today for customers impacted by Hurricane Florence and resulting flooding in North Carolina, South Carolina and Virginia. Effective Sept. 12, 2018, through Sept. 25, 2018, Sprint will waive call, text and data overage fees for Sprint customers in the affected areas. Customers on Unlimited plans will continue to enjoy their unlimited data, call and text benefits.
"Hurricane Florence is predicted to be 'the storm of a lifetime' for the Mid-Atlantic, and we will do everything we can to help our customers in its path," said Sprint CEO Michel Combes. "The last thing we want is for people to worry about how to stay in touch with loved ones or critical services. Sprint's Emergency Response Team is on the ground monitoring the storm and ready to respond where needs arise."
Sprint Preparations for Hurricane Florence
Sept. 11, 2018 — Hurricane Florence is a serious storm and Sprint will continue to closely watch its path. Preparations have been underway over the last several days to identify recovery resources (such as equipment, fuel, generators, etc.) and their availability in the area. Our recovery teams are on stand-by to ensure personnel are available after Florence makes landfall. And, we're staging resources such as SatCOLTs (satellite cell sites on light truck) and VSATs (portable satellite systems) inside and outside the projected impacted areas to enable rapid deployment and minimize any disruption of services.
Additional prep ahead of Hurricane Florence
Installed pumps and raised the equipment platforms at flood-prone sites across the area;
Added alarms at sites to help identify water intrusion and address any issues prior to equipment being impacted;
Performed ongoing maintenance, and ensured fixed and portable generators are topped off with fuel;
Reviewed portable generator storage locations and adjusted fleet counts as needed to better support field teams and restoration/recovery efforts;
Continued ongoing upgrades to existing cell sites to leverage all three of Sprint's spectrum bands – providing a larger coverage footprint, and faster, more reliable service;
Ensured emergency response equipment such as SatCOLTs (satellite cell sites on light truck) and VSATs (portable satellite systems) are ready to deploy during emergency events;
Conducted periodic training and readiness exercises during the year; and
Convened more than a thousand Sprint reservists who are on stand-by and ready to jump into action alongside Sprint's Emergency Response Team (ERT) during a disaster.
Wireless consumers prepare now and be ready
Make sure you have emergency phone numbers programmed into your mobile devices;
Ensure that you have extra batteries and car-chargers for back-up;
Have a range of different-sized plastic, re-sealable bags on hand to store your technology devices and accessories in the event of flooding;
Stay informed and download storm apps from the Red Cross and FEMA which can provide helpful resources for local area outreach, such as shelter finders and emergency meeting location information;
Always keep your wireless devices charged when possible because of the possibility of commercial power loss during or after a storm; and
Use text messaging when possible during and after a major weather event due to high call volumes and possible network congestion in the local area.