Sprint is emerging as a bold industry IoT leader and an integral part of parent company's SoftBank radical, global technology/IoT vision at CES 2018. Collaborating with a number of best-in-class strategic partners, Sprint is paving the way for the future of IoT for business customers.
Together with Dynamics, Sprint is launching the world's first battery-powered, "connected" payment card. In conjunction with major international banks, card issuers and payment networks including Visa, MasterCard, etc.
Sprint is launching a game-changing IoT online marketplace for Sprint Business customers with finished IoT solutions and faster implementation; made possible by myDevices. 
Sprint continues to collaborate with world-class partners like Harman/Rinspeed to provide network assets to support the future of Autonomous vehicles.
Sprint's partnership with Inseego is yielding a unique, customizable solution to customers dealing with high-value assets within complex ecosystems that are constrained by a lack of visibility in of their assets.
January 10, 2018 – Sprint CTO Dr. John Saw Shares 2018 Network Plans at Citi's 2018 Global TMT West Conference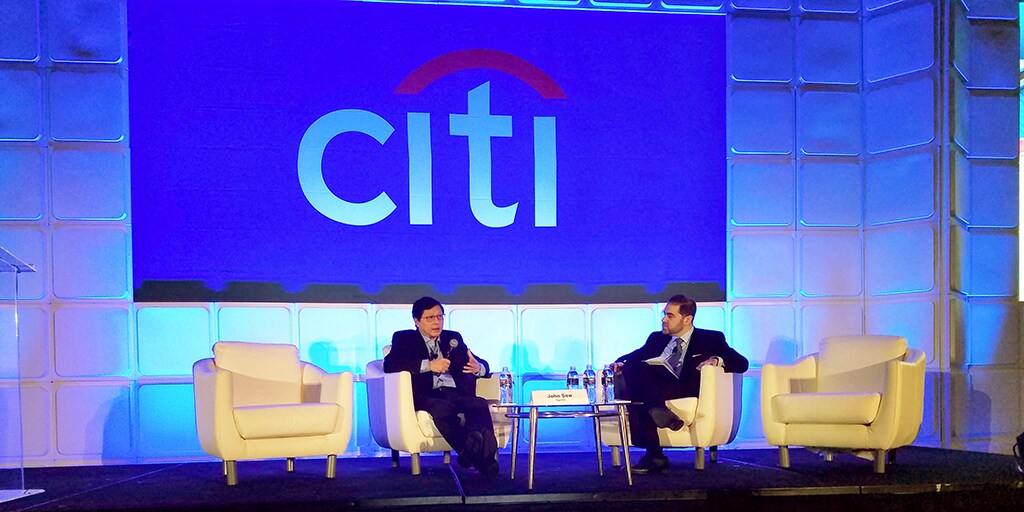 Sprint CTO Dr. John Saw moved from CES 2018 in Las Vegas over to Citi's Global TMT West Conference where he spoke about Sprint's strategic priorities for its network in 2018.
"It's going to be the year that we're expanding our network capabilities," Saw said to open the Q&A session. He provided an overview of where Sprint will focus its new network investment going forward – adding more spectrum to its existing footprint, expanding coverage to new locations, and building a strong foundation for 5G with small cell densification and Massive MIMO.
Highlights for the Sprint network in 2018 noted in the discussion include:
Sprint will upgrade nearly all of its sites to use all three of its spectrum bands – 1.9 GHz, 2.5 GHz and 800 MHz. Today about half of Sprint sites use 2.5 GHz.

Sprint will densify its existing coverage footprint to provide customers with a more consistent experience and it will expand coverage into new neighborhoods and destination locations.

With 15 HPUE Sprint devices currently, in 2018 almost all Sprint phones are expected to support this technology that extends the range of Sprint's 2.5 GHz spectrum to nearly match its 1.9 GHz spectrum.

The company has shipped tens of thousands of Sprint Magic Boxes. This solution solves many of the traditional challenges with small cells and the wireless backhaul innovation used in Sprint Magic Box will be extended to other small cell solutions.

Massive MIMO is Sprint's bridge to 5G. The 64T64R radios deployed this year will be software upgradable to 5G. Massive MIMO will simultaneously support 4G LTE and 5G without requiring a tower climb in 2019.

Sprint's focus for 5G is mobile broadband. The company will use its 2.5 GHz spectrum for nationwide 5G and views millimeter wave spectrum as a hotspot overlay where additional capacity is needed.
For an audio replay of the session, use this link: https://www.veracast.com/webcasts/citigroup/tmt2018/16208149403.cfm
January 9, 2018 – Sprint and myDevices Expand IoT Leadership with Launch of Sprint IoT Factory at CES 2018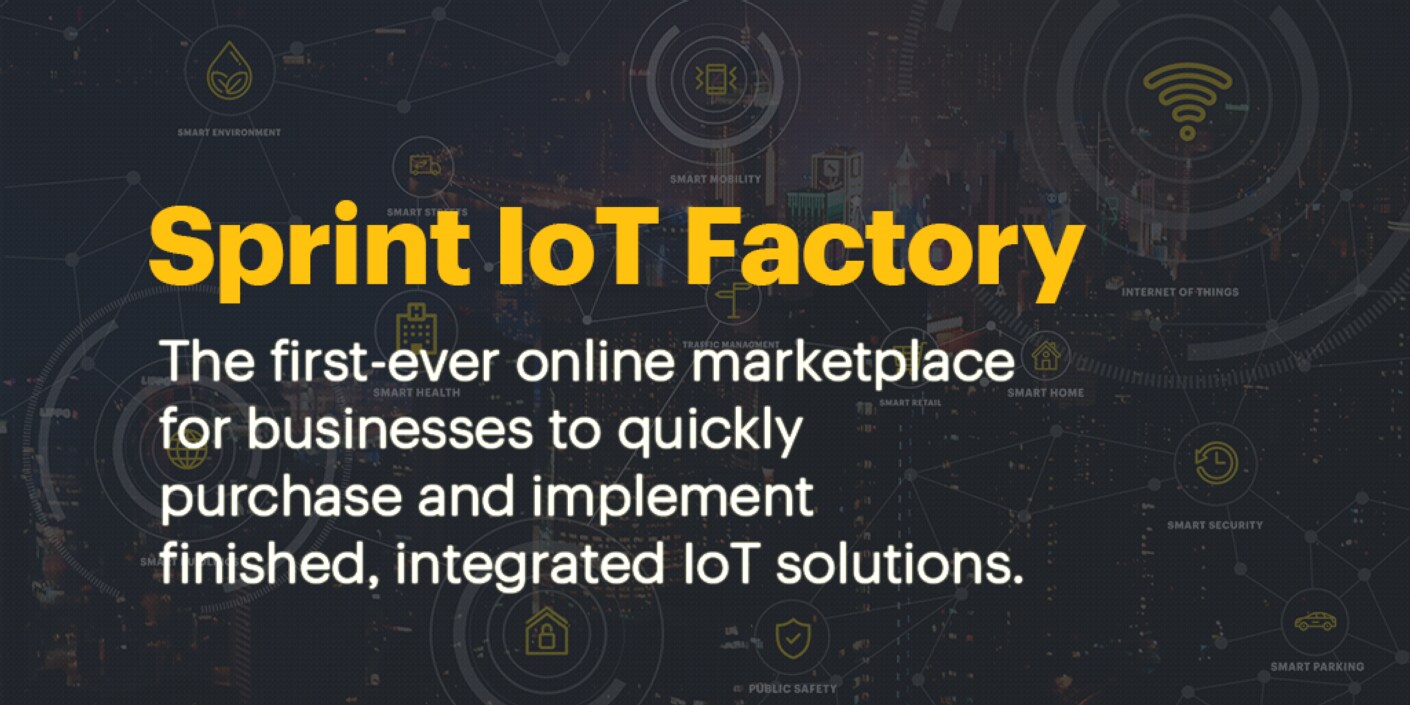 Empowering makers, developers and system integrators, the Sprint IoT Factory and strategic relationship with myDevices will assist in creating innovating, finished IoT solutions. Business customers will be able to easily choose from packaged offerings and launch faster. The IoT factory reinforces Sprint's leadership position in converged business offerings and IoT from unmatched network spectrum holdings, global connectivity across wireline and wireless, a rich ecosystem of apps, world-class automotive telematics, smart city networks, automation/control systems and more.
"We're delighted that the launch of Sprint IoT Factory with myDevices will further enable our business clients to select and very quickly implement innovative, finished IoT solutions according to their unique – and oftentimes complex – needs," said Ivo Rook senior vice president of IoT for Sprint. "We're also inspiring makers, developers and system integrators to rise to the business challenges of today and tomorrow. Combined with Sprint's converged business solution and IoT advantages – from superior network spectrum holdings, powerful worldwide wireline and wireless connectivity to an incredible influx of technological innovation and resources from SoftBank – we're truly moving the needle for business into the future." 
Find the full release here: https://newsroom.sprint.com/sprint-iot-factory.htm 
January 9, 2018 – Sprint, Qualcomm, and Nokia Demonstrate Gigabit Class LTE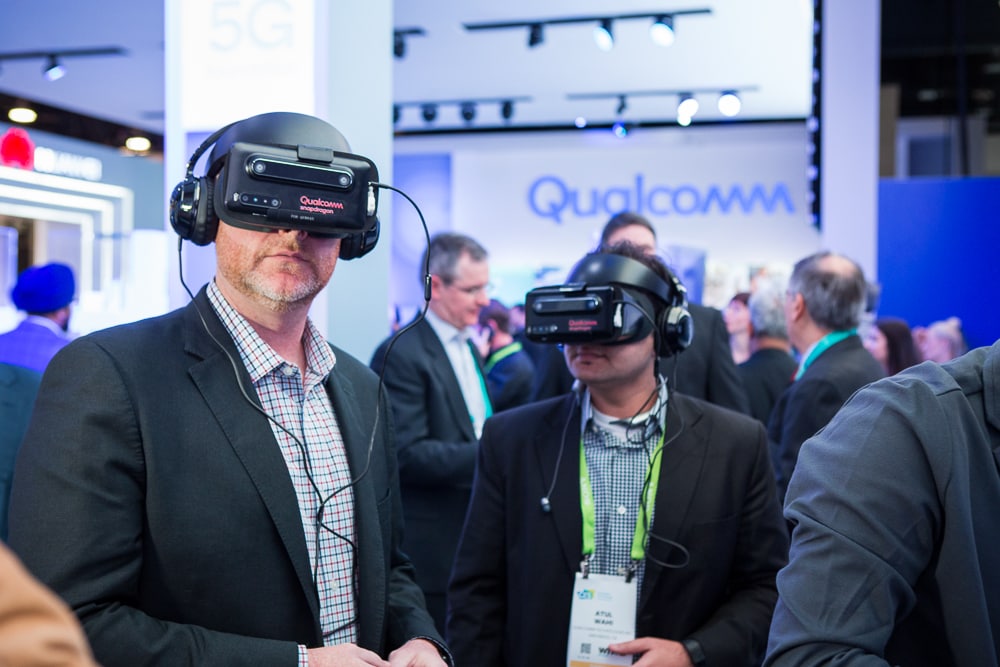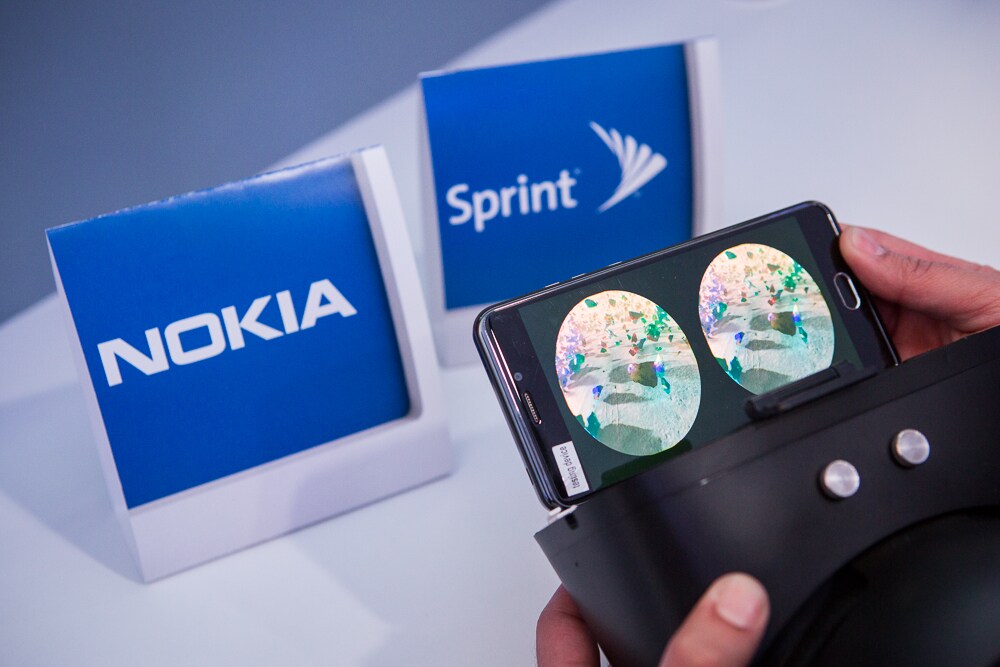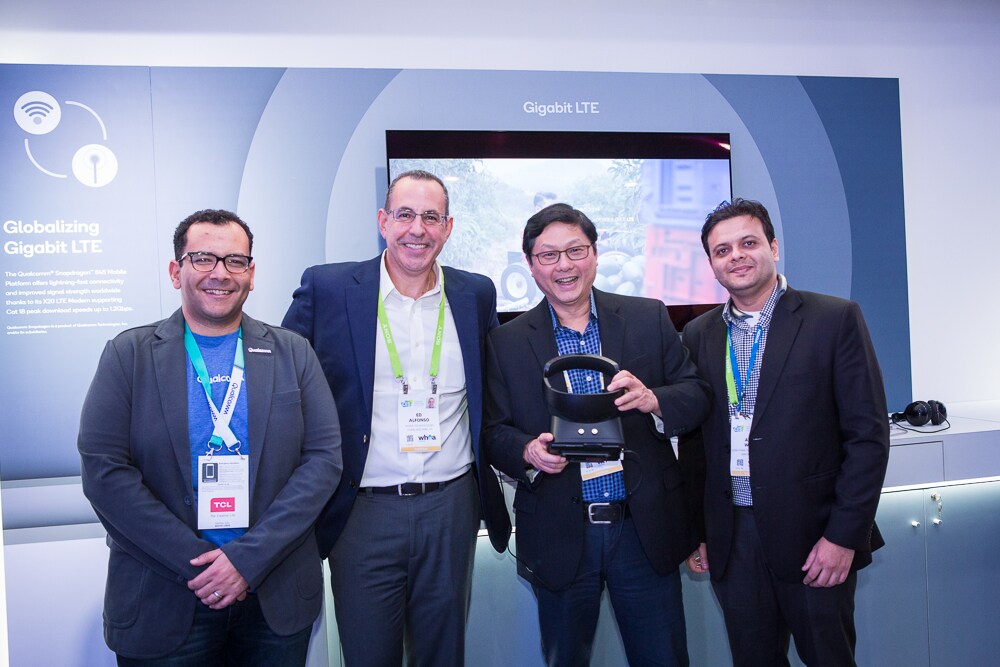 Sprint is excited to collaborate with Qualcomm Technologies and Nokia to demonstrate Gigabit Class LTE in the Qualcomm booth during CES 2018.
This is Sprint's first Gigabit Class TDD-LTE demonstration using three LTE carriers with a total of 12 layers. This means the Sprint 2.5 GHz network is sending 12 independent streams of LTE data over the air – twice as many streams on each LTE carrier as compared to a typical LTE network. The Gigabit Class LTE system is powered by Nokia's Base Station using 4X4 MIMO and 256QAM.
CES attendees can experience the Gigabit Class LTE service using Virtual Reality (VR) headsets featuring the Qualcomm® Snapdragon™ 845 Mobile platform with X20 LTE. With the system, users have a fully immersive 6K video, VR experience.
The demo is on display Jan. 9-12, 2018, in the Qualcomm booth #10948 in Central Hall at the Las Vegas Convention Center.
January 8, 2018 – Sprint and Dynamics Unveil Wallet Card, the First Battery-Powered, "Connected" Payment Card
Winner of the Best Innovation Award at CES 2018, Sprint and Dynamics showed the market the world's first connected, secure payment card in the same size and shape as a normal credit or debit card. Recognized with four CES innovation awards including Best of Innovation Award for Security Technology, Sprint is providing IoT technology, support and expertise to the initiative in addition to being the first telecommunications entity to power the card. 
"With the powerful combination of our unrivaled wireless network spectrum resources; radical IoT technologies from within our own Sprint and SoftBank group of companies; and our dedication to creating integrated ecosystems – Sprint is at the IoT forefront, demonstrated by our support of Dynamics and the Wallet Card," said Jan Geldmacher, president of Sprint Business. "With humans and machines becoming increasingly connected into the future, the Wallet Card is a groundbreaking example of how important converged networks and advanced integrated technology will be for the lives of everyday people across the globe. We're excited to be taking part in helping this all come to life." 
Find the full release here: https://www.businesswire.com/news/home/20180108005828/en/Sprint-Dynamics-Unveil-Wallet-Card
January 8, 2018 – Sprint and Inseego Announce Deal with Major U.S. Based Airline
Marking a first in a series of projects targeting Fortune 500 enterprises and their IoT customers, both companies will look to improve on operational efficiencies by securely digitizing their businesses. This collaboration will help Sprint deliver unique and customizable solutions to customers that deal with high-value assets within complex ecosystems that are constrained by a lack of visibility in their assets. The partnership has already resulted in a project to deploy Inseego's Ctrack asset tracking SaaS solution with a leading U.S. based airline operator.
"The time to elevate operational efficiencies and reduce costs with real-time connected IoT technologies is here, and Sprint has been at the forefront of powering that revolution, said Jan Geldmacher, president," Sprint Business. "Our collaboration with Inseego enables us to deliver unique, customizable solutions to our customers dealing with high-value assets within complex ecosystems that can be constrained by lack of visibility. The powerful combination of our network spectrum resources, IoT technologies, and our relationship among the SoftBank Group of companies, coupled with our dedication to deliver immense support through a single point of contact provides customers with a unique solution."
Find the full release here: https://www.inseego.com/inseego-sprint-ink-asset-management-monitoring-deal-major-u-s-based-airline/