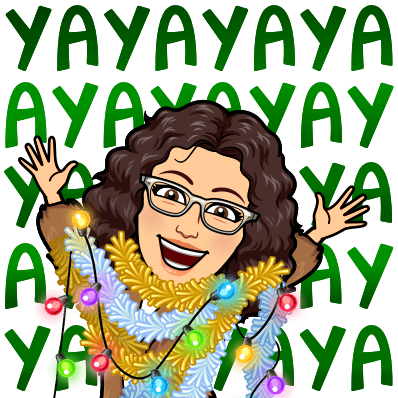 The absolute last thing I want to do each holiday season is wrap presents. I struggle with finding the cutest paper, figuring out which box is the right size, having enough bows and ribbons, etc. And then there's the actual wrapping! Call me a Grinch but I always have trouble with that messy tape, cutting straight lines and making those weird edges look OK at the corners … what a nightmare! This year, Sprint is making it easier for those of us who are "wrapping challenged."
Come into your local Sprint store and get Sprint's FREE Holiday Gifting Kit. This kit includes one large bag to hold all items (reusable for a gift); one medium bag, gold or silver; two tags for each bag; tissue paper for all bags; one sheet of labels; one yellow Sprint pen; and a retail savings guide.Learn More
So, come into Sprint to check out the greatest deals on tablets, phones like the Samsung A50 for only $10 per month with Sprint Flex Lease1 Sprint Drive, Sprint Tracker + Safe & Found and great accessories for everyone on your list. This season you'll also get a little help in the wrapping department! Hurry, because this offer is only good in stores from Dec. 17 through Dec. 22, while supplies last. No purchase necessary.
Good luck with your last-minute shopping and wrapping!
1Galaxy A50 $10/mo. after $4.59/mo. credit, applied within two bills. With approved credit, 18-month lease, and new line of service or eligible upgrade. If you cancel early, remaining balance due. Restrictions apply.