T-Mobile's Changemaker Challenge is a groundbreaking program that brings young visionaries from across the U.S. together to share their passions about how to make the world a better place and encourages them to lead through action. During a three-day lab at the company's headquarters in Bellevue, Wash., the Changemakers get help up-levelling their ideas to take them to the next level.
Now in its second year, the 2019 Changemaker Challenge program's call for entries in three categories — Environment, Education and Tech — has just ended with a 29 percent increase in submissions (and awesome ideas) over its inaugural year. Next up: 10 top category winners will be selected and announced in November. Stay tuned!
In the meantime, here we share insights from one of the six 2018 winners, A. Colleen DeGuzman of South Texas Ideas, an organization that empowers youth in Texas's Rio Grande Valley to share their ideas with the world.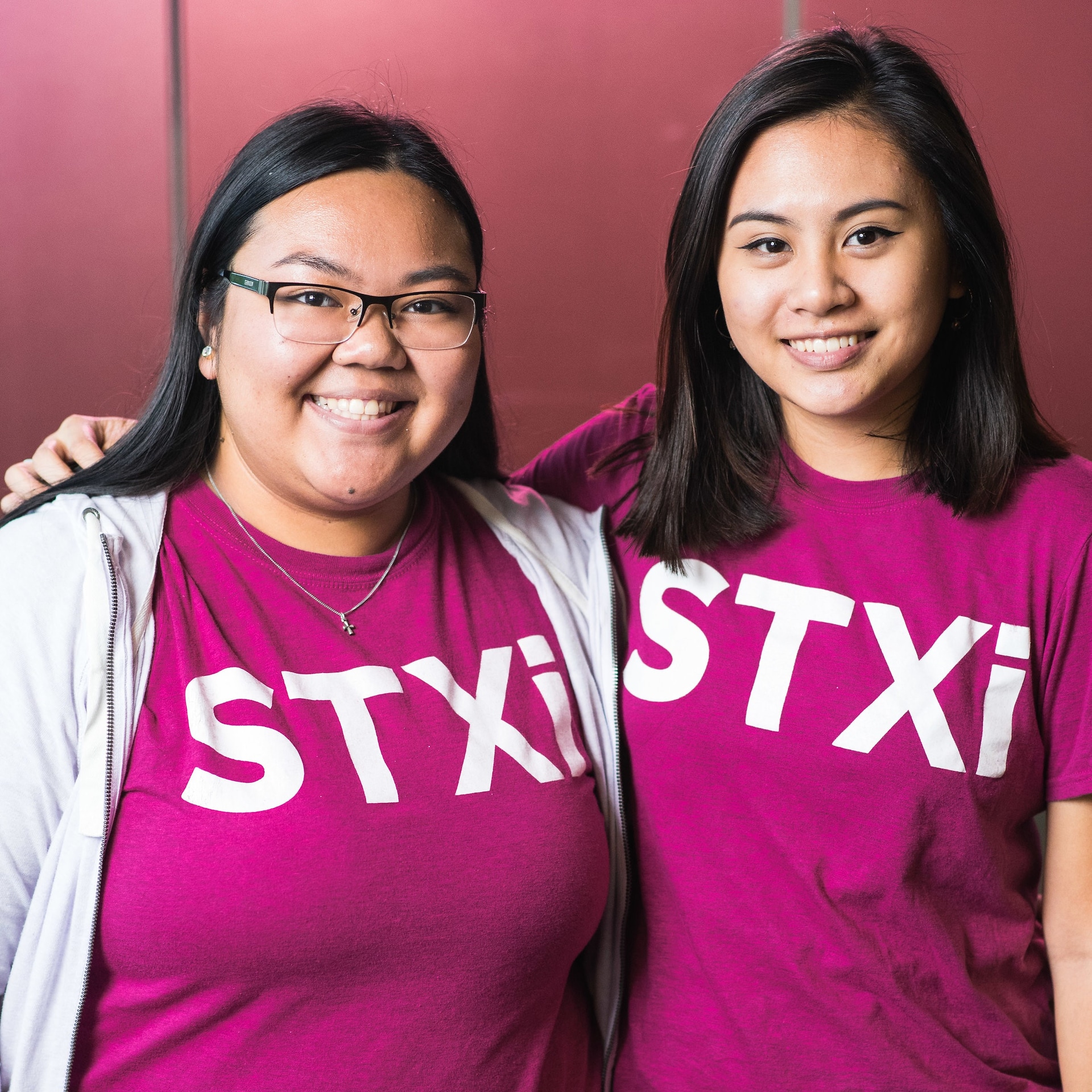 South Texas Ideas (also known as STXi) has been my heart since my partner, Adrienne Piando, and I launched it in 2017 to elevate the voices of youth. We are a student-led and student-focused multi-project organization; we host an annual Ideas Festival that encourages conversations about culture, community and identity; and we promote pride in our hometown, the Rio Grande Valley, the southernmost region of the nation.
STXi is devoted to empowering and reminding the predominantly Hispanic youth of the Rio Grande Valley that their ideas matter.
The Rio Grande Valley is home to teenagers who grew up in a region overlapped by two countries. Here, residents are raised to have hearts big enough to accept two cultures as their own. Yet the greatness that comes from living in this extraordinary place has been eclipsed by the rise of negative conversations about our area.
Our hometown has found itself in the national spotlight for reasons out of its residents' hands — for family separations, the drug war, obesity rates. Constant negative press from out-of-town media has overshadowed the remarkable benevolence and spirit in our corner of the country.
South Texas Ideas encourages students to challenge their ideas and offers a platform for them to carry out their own projects to make the change they want to see a reality. We believe in the power of young people, and give them responsibilities that develop their leadership skills. We work with teenagers who have dreams for our community — and the people I met at the Changemaker Lab were some of the most daring dreamers I have met so far.
The people I met at the Changemaker Lab were some of the most daring dreamers I have met so far.
After hearing the stories of other young people and seeing their passion for their own organizations, I returned home inspired and hopeful. Connecting with other changemakers I now count as friends, I gained confidence in my generation by knowing that these people from across the nation are standing up for the world they dream of living in.

Since the Changemaker Lab, STXi has led many community projects, including launching a podcast called "Wrong Chat," a platform for students to discuss social issues such as immigration and gun control. Our inspiration for the podcast's name came from the awkward feeling you get when you accidentally send a text to the wrong person — which is the same way many teens feel when discussing hot-button issues, believing their voices do not belong in these conversations. Through the podcast, STXi aims to normalize deeper dialogue among youth, giving rise to an active and aware generation.

We've also partnered with Baylor University for the Texas Hunger Initiative, a project focused on creating equal access to healthy food across the state. Representing the people of our hometown, STXi members took part in the project's photovoice component by creating photos that unveil the food scarcity problem here. Selected photographs have been printed and published, featured in art exhibits, and even included in an art exchange project with students in India.
Describing the impact of our organization is important, but I discovered at the Changemaker Lab that speaking from the heart will always be more powerful than a perfect presentation. When I think back to the day we delivered our pitch, I remember the moment when, after we concluded, the room fell silent for a second. I looked over to Adrienne, who, like me, was teary-eyed. In that second, I understood that people respond to genuine stories. Now, whether I am presenting about STXi to a potential sponsor or telling a friend about a new idea, I know that understanding the driving force behind what we're doing is the most crucial part.
As we prepared for our pitches last August, we were simply asked to answer the question: Why are you doing this? Sitting on the carpet floor of the T-Mobile headquarters, surrounded by magenta-clad changemakers, the first answer I scribbled into my journal was "because the people of the Rio Grande Valley deserve it."
DeGuzman's full article can be read here. And below are videos from three other winning teams, answering the burning question: "Where Are They Now?"
Urban Beet
Standing Tall

Copper Cuties