Featured promotions
at T-Mobile Ed Carey & Bus 77
Featured products
6 item(s)
Shop all products
Featured categories
at T-Mobile Ed Carey & Bus 77
Featured reviews
at T-Mobile Ed Carey & Bus 77
Leave a review
Cesar Camacho
Great service was able to get a check to look at my phone right then and there still had to wait to get it repaired but that's understandable.
View on Google
Joe Medellin (Lone Wolf)
The associates are ready to assist you with your phone or get a new one. The setting is clean and friendly. I highly recommend.
View on Google
Ronald Zurlinden
I want you to know you have a wonderful employee named Donna in the Harlingen store on Ed Carey. She has helped me so much and kept me from tears so many times. I am so blessed to know her and you are very lucky to have her as an employee she is doing a wonderful wonderful job.
View on Google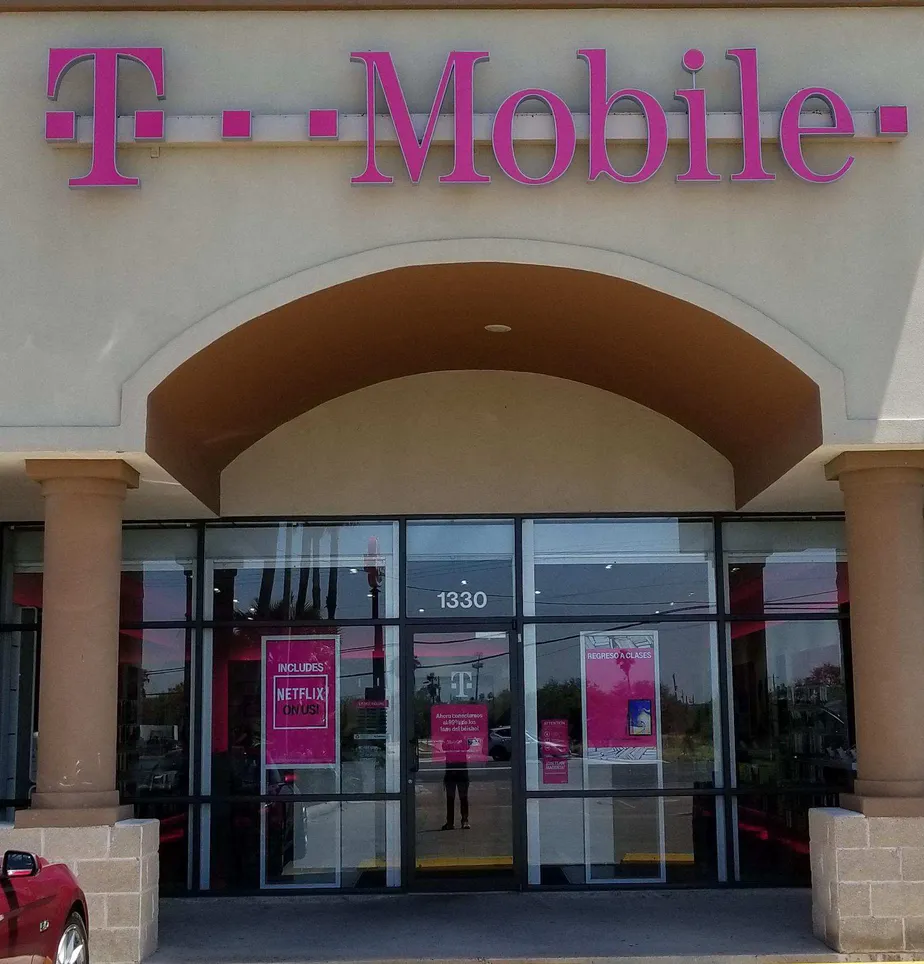 T-Mobile Ed Carey & Bus 77
This store is a repair center. Most repairs can be completed the same day, some devices may require an exchange or mail-in repair. Click here for more details.
The leader in 5G – Now America's largest 5G network also provides the fastest and most reliable 5G Coverage. Check out our latest deals on T-Mobile REVVL phones such as the new T-Mobile REVVL 6 and REVVL 6 Pro, along with other great offers from top brands such as Apple, Samsung, and OnePlus. Shop this T-Mobile Store in Harlingen, TX to find your next 5G Phone and other devices.
Locations near T-Mobile Ed Carey & Bus 77