Industry-leading, science-based targets to curb carbon emissions.
People can't thrive unless our planet, the world that sustains us, is thriving. And we're going all in when it comes to doing our part to build a more sustainable future.
In 2019, T-Mobile was the first in the U.S. wireless industry to set science-based targets (SBTs) that address our Scope 1, 2, and 3 emissions and align to 1.5℃. This ensures that the targets we set drive meaningful, impactful results in our quest to mitigate the risks of climate change. Since then, T-Mobile has aggressively worked towards reaching these targets. Even after completing the largest merger in wireless history in 2020, we are proud to have achieved both of our original targets at the end of 2021.
And we won't stop there. The latest science has made it clear that more needs to be done—and faster—to avoid the worst impacts of climate change and secure a thriving, sustainable world. That's why we coordinate with leading organizations, like the Science-Based Target initiative (SBTi), to ensure our carbon reduction efforts align with climate science and minimize T-Mobile's impact on the environment.
We'll continue to report our progress in our annual Corporate Responsibility Report and to the CDP, where we earned an A- for our 2021 CDP Climate Change disclosures.
GOAL
Reduce combined absolute Scope 1 and Scope 2 GHG emissions 95% by 2025 from a 2016 base year.
PROGRESS
By the end of 2021, we reduced Scope 1 & 2 emissions by 97% since 2016.
GOAL
Reduce Scope 3 GHG emissions 15% per
T-Mobile

customer by 2025 from a 2016 base year.

PROGRESS

By the end of 2020, Scope 3 emissions intensity decreased by 16% per customer since 2016.
We cut our Scope 1 and 2 emissions by more than 1,800,000 metric tons in 2021 compared to 2020—the equivalent of electricity needed for over 350,000 homes in one year.
Renewable energy plays an important role in reducing our carbon footprint, particularly in minimizing Scope 2 emissions. That's why we're part of RE100, a global initiative that unites businesses committed to 100% renewable electricity. In 2018, we set an ambitious goal to source renewable energy equivalent to 100% of our total electricity usage by 2021—a goal we're proud to have achieved.
T-Mobile matches its own annual electrical usage with renewable energy from a portfolio of sources including: virtual power purchase agreements, a green direct program, renewable retail agreements, and unbundled REC purchases.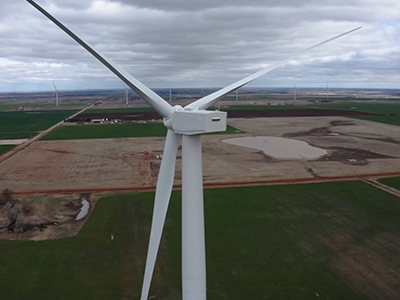 Our Red Dirt wind farm power purchase agreement contributes to carbon emissions reductions of over 250,000 metric tons annually.
Solomon Forks wind farm provides approximately 680,000 megawatt hours (MWh) of new renewable energy annually.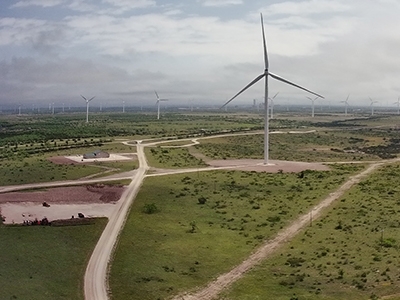 Maryneal wind farm will match approximately 9% of T-Mobile's energy consumption.
Our large solar and wind farm agreements are contracted to provide
T-Mobile

with 3.4 million MWh of clean energy annually.
"
T-Mobile

put a stake in the ground as the first telecom to commit to going all in on renewable energy by the end of 2021, and now we're the first to hit this milestone years ahead of others. This was no easy task, but we set a goal and we achieved it. Thanks to amazing efforts from a team who was unwavering in our commitment to reduce our impact on the planet, the Un-carrier is powering America's largest, fastest, and most reliable 5G network with 100% clean electricity."

Mike Sievert, Chief Executive Officer
Learn more about how we're doing our part to combat climate change.