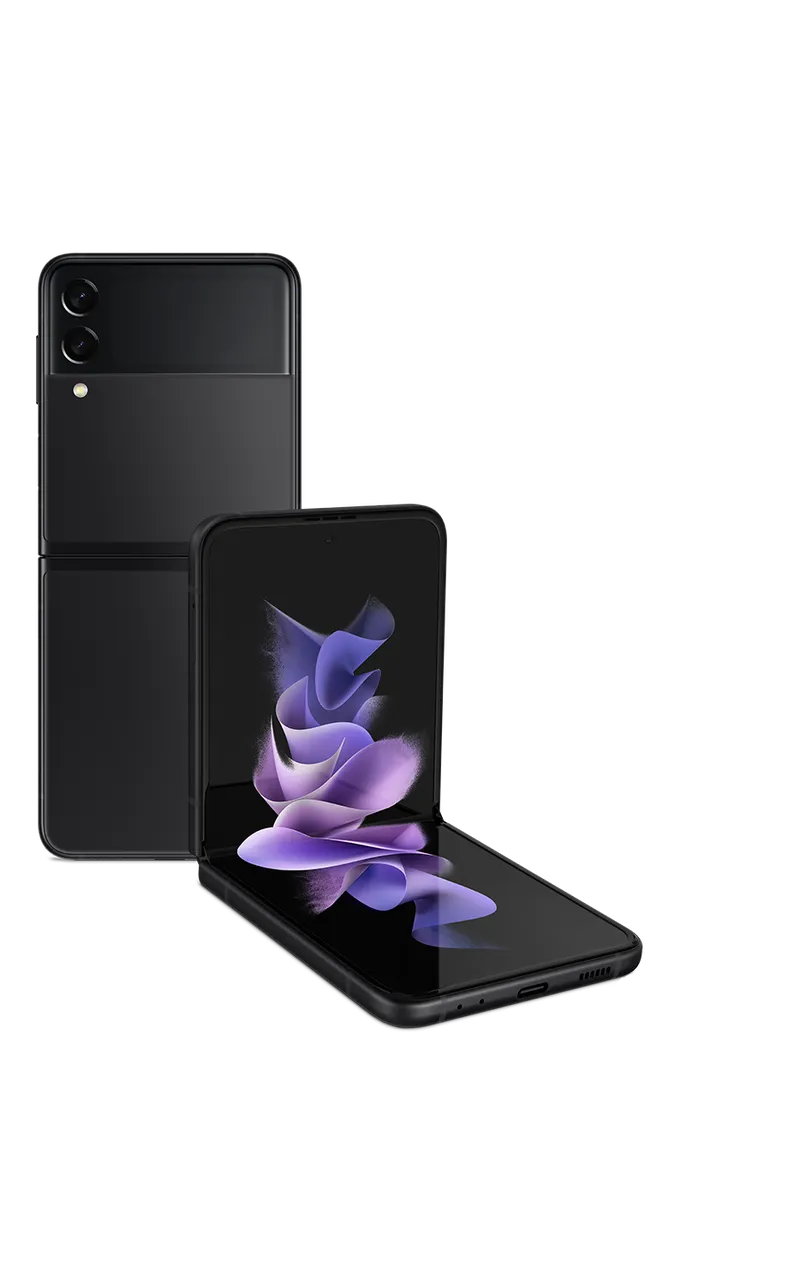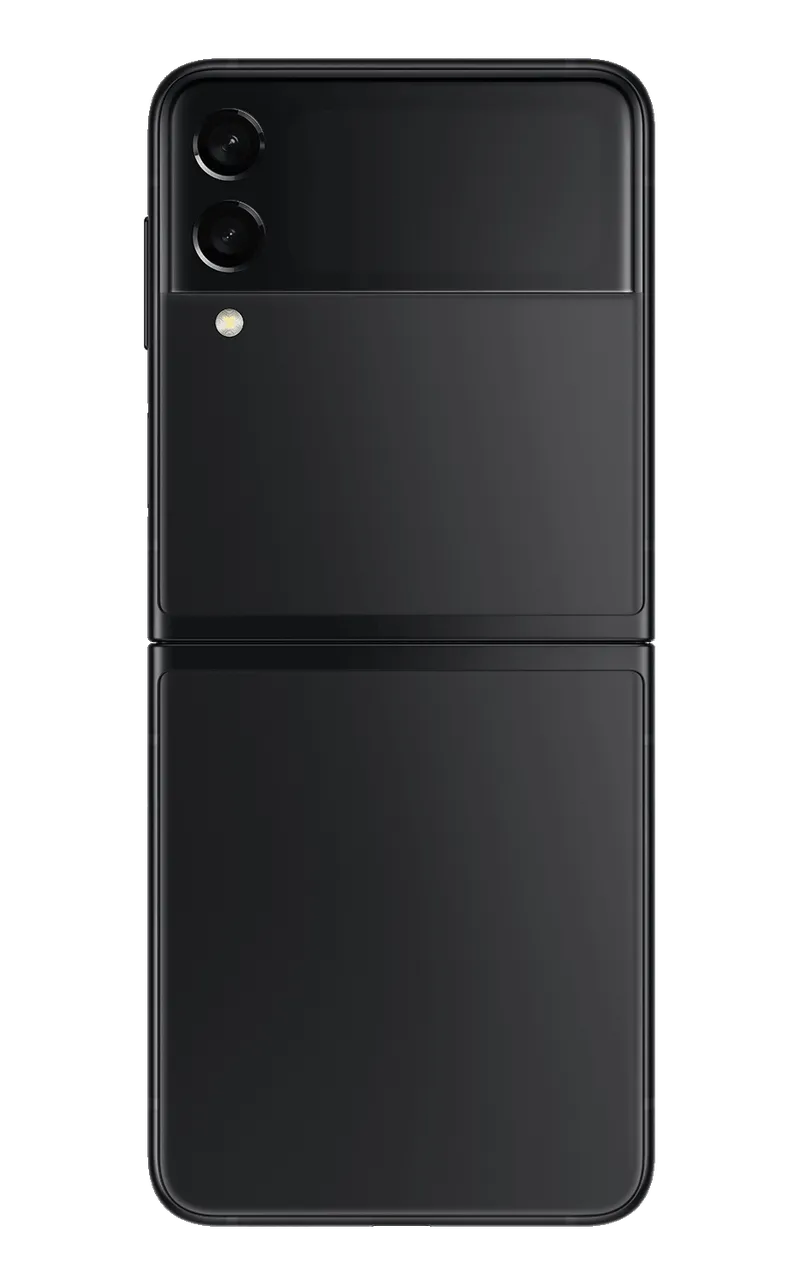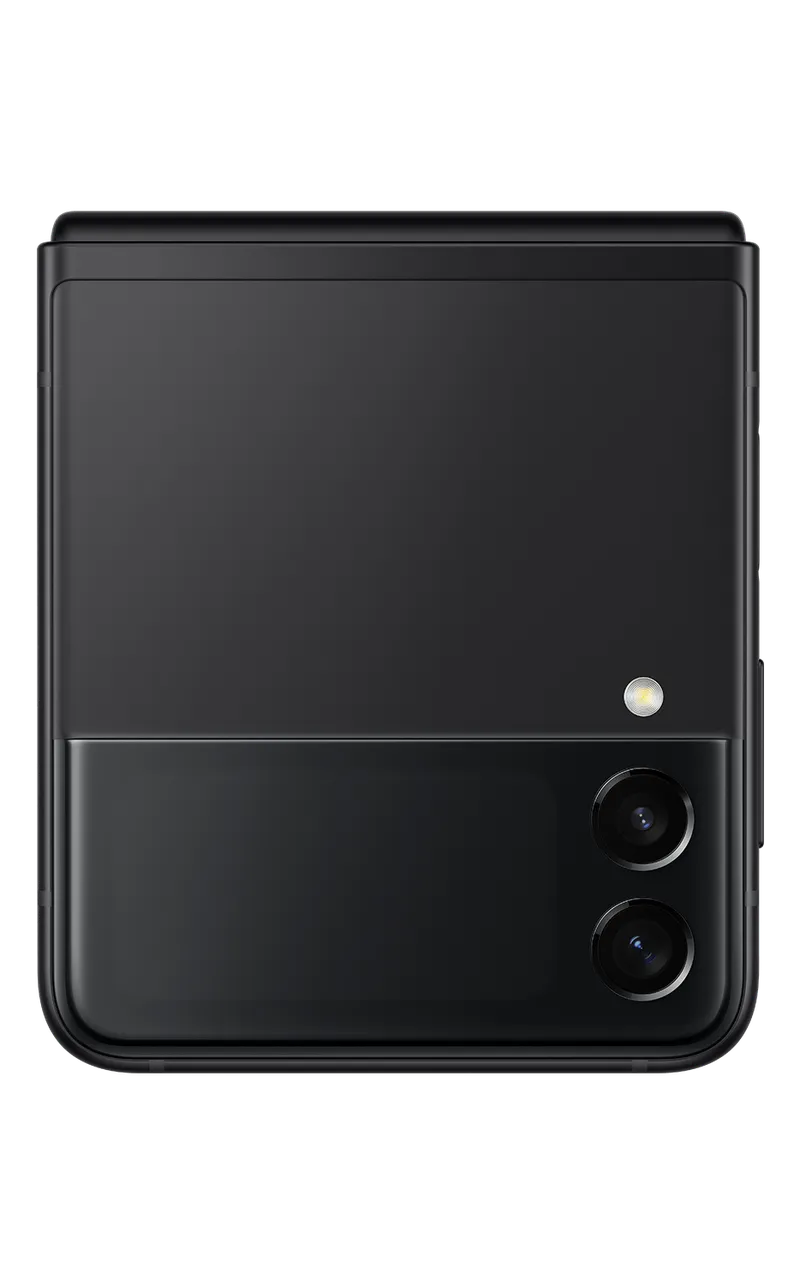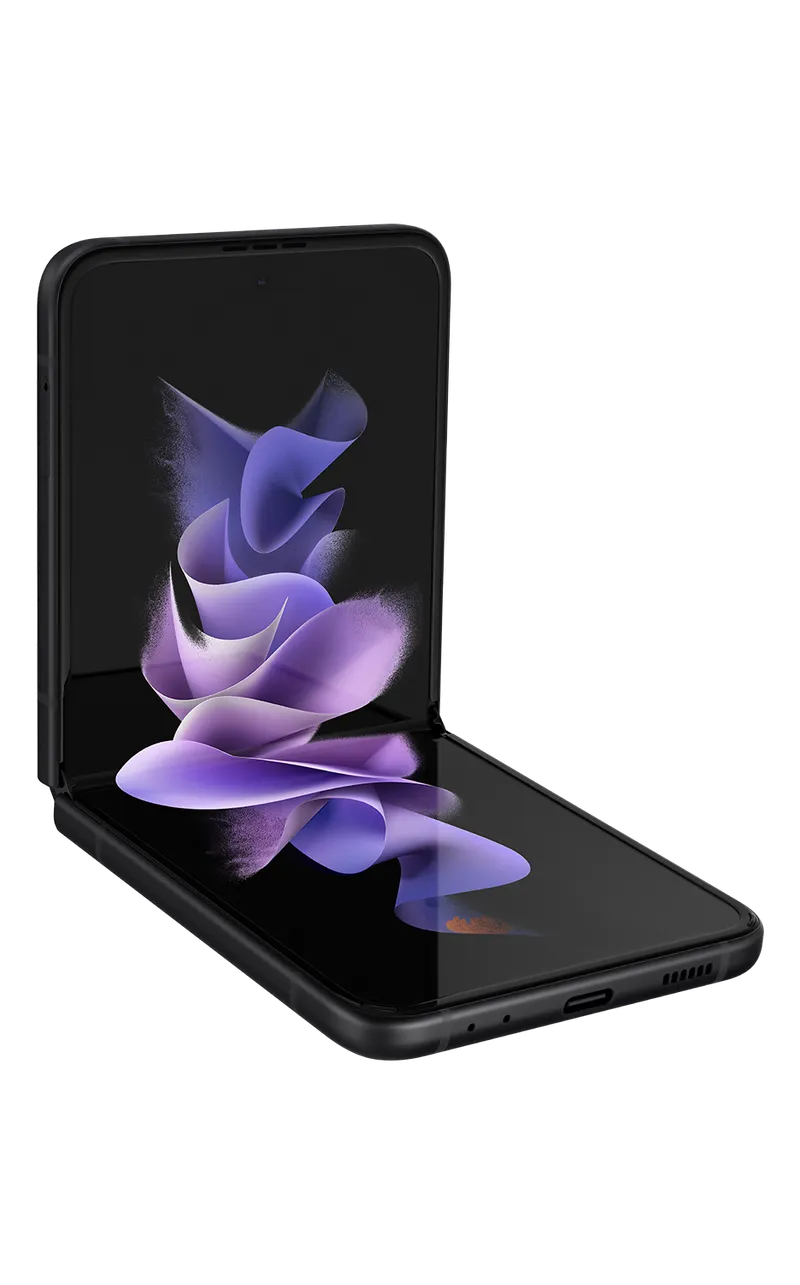 samsung
Galaxy Z Flip3 5G
Out of Stock
This item is not currently available.
Want your device today? Get it in-store:
Key features
| | |
| --- | --- |
| Battery Standby Time | 9.16 Days |
| Battery Talk Time | 26 Hours |
| Cameras | Dual 12MP Rear Facing Camera, 10MP Front Facing Camera |
| Display | 6.7" Dynamic AMOLED 2X Infinity Flex |
| Display resolution | 2640 x 1080 pixels |
Other features
Flex Mode
Hands-free Photos & Videos
Intuitive Camera
Compact Design
Fast Charging (Power Adapter sold separately)
1.9" Informative Cover Screen
Multi-Active Window
Hyper-Fast Speed
IPx8 Water Resistant
3300 mAh battery
Wireless Charging & PowerShare
Fingerprint ID
Android 11 OS
Bluetooth 5.1
Dual 12MP Rear Facing Camera
10MP Front Facing Camera
6.5" Height x 0.27" Depth Open
3.4" Height x 0.67" Depth Closed
Set the trend your way with the stylish and compact Galaxy Z Flip3 5G. It's interactive cover screen allows you to view and reply to notifications, browse various widgets, and even use Samsung Pay - all without unfolding the phone. When open, the brilliant 6.7" display allows you to multi-task with up to 2 apps so you can take selfies while browsing your gallery, watch movies while texting friends, and shop multiple stores at once, all on the go. With Flex Mode functionality, you can take hands-free selfies, group pics and videos with the sound of your voice. Its premium craftsmanship comes in a compact form with Samsung's strongest aluminum frame ever and an IPx8 water-resistant rating. The Galaxy Z Flip3 5G is engineered to capture your priceless memories and share them in the moment on America's largest, fastest, and most reliable 5G network.
Check out our
latest Samsung deals
on the newest Galaxy phones, tablets, and watches. Also, be sure to explore the awesome new
Samsung Galaxy S22 5G
,
Galaxy S22+ 5G
, and
Galaxy S22 Ultra 5G
, powered by our fastest and most reliable 5G network.
Need help choosing your next Galaxy phone? Check out our complete
Samsung Galaxy buyer's guide
or see our comparison of the new
22 vs S21
.
*5G is still developing. Not all devices & signals are compatible; may not support 5G tethering; check device specs. Coverage not available in some areas. While 5G access won't require a certain plan or feature, some uses/services might. 5G uplink not yet available. See
Coverage details
,
Terms and Conditions
, and
Open Internet
information for network management details (like video optimization).
Additional specs
| | |
| --- | --- |
| Battery Description | 3300 mAh |
| Ports | USB Type-C |
| Connectivity | Wi-Fi 802.11a/b/g/n/ac/ax, UMTS,HSDPA,HSPA+,LTE,5G, Bluetooth 5.1 |
| Processor | Qualcomm® Snapdragon® 888 |
| Operating System | Android |
| Ram | 8 GB |
| Maximum Expandable Memory | 0 GB |
| Wireless Network Technology Generations | 4G LTE, 5G |
| Supported Email Platforms | Apple Mail, POP3, IMAP4, SMTP, Microsoft® Exchange, AOL®, AIM, Yahoo!® Mail, GMail |
| Hearing Aid Compatibility | M3, T3 |
| WEA Capable | true |
| Mobile Hotspot Capable | true |
| Frequency | UMTS: Band I (2100), Band II (1900), Band IV (1700/2100), Band V (850); GSM: 850 MHz, 900 MHz, 1800 MHz, 1900 MHz; 5G: n41, n71, n260, n261; LTE: 2, 4, 5, 12, 66, 71; LTE Roaming: 1, 3, 7, 8, 13, 18, 19, 20, 25, 26, 38, 39, 40, 41 |
| Weight | 6.5 Ounces |
| Length | 0.27 |
| Height | 6.5 |
| Width | 2.8 |
What's in the box
Samsung Galaxy Z Flip3 5G
C to C USB Cable
SIM Pin/Ejector
Quick Start Guide
Terms & Conditions