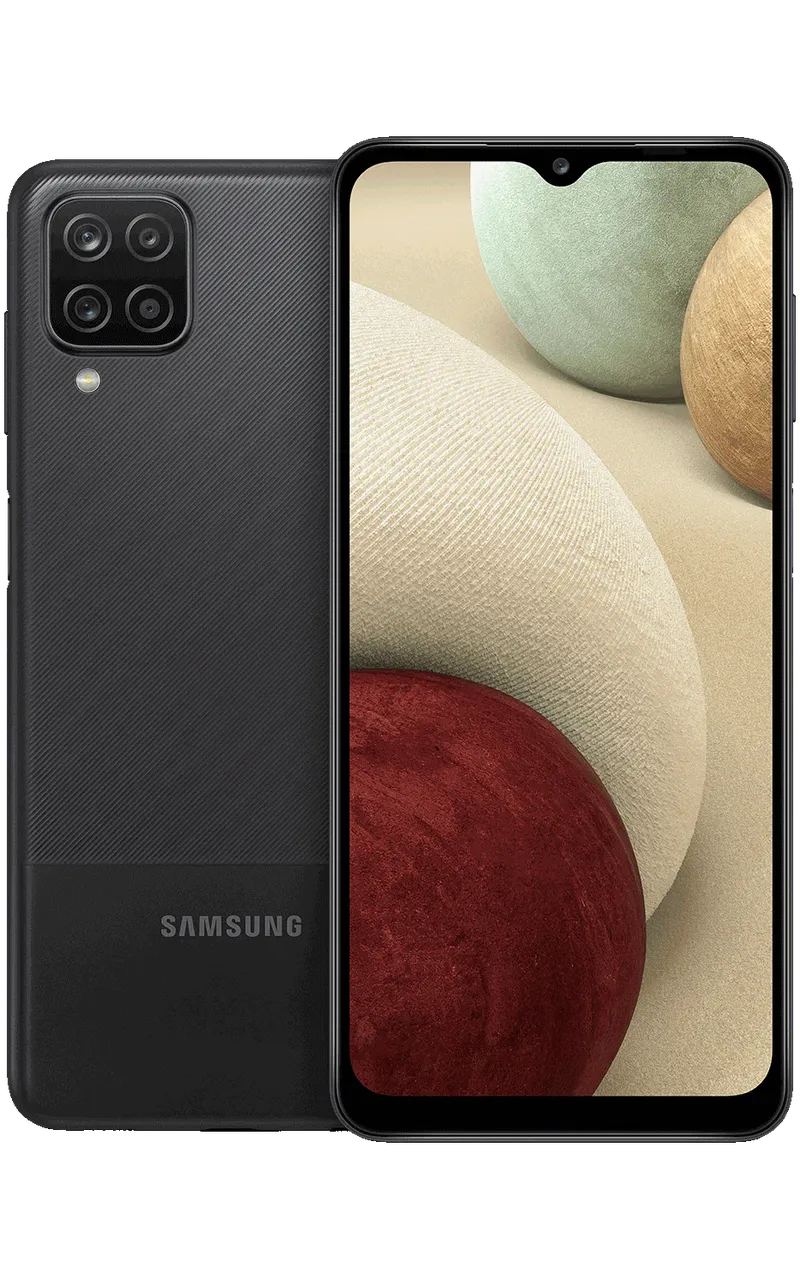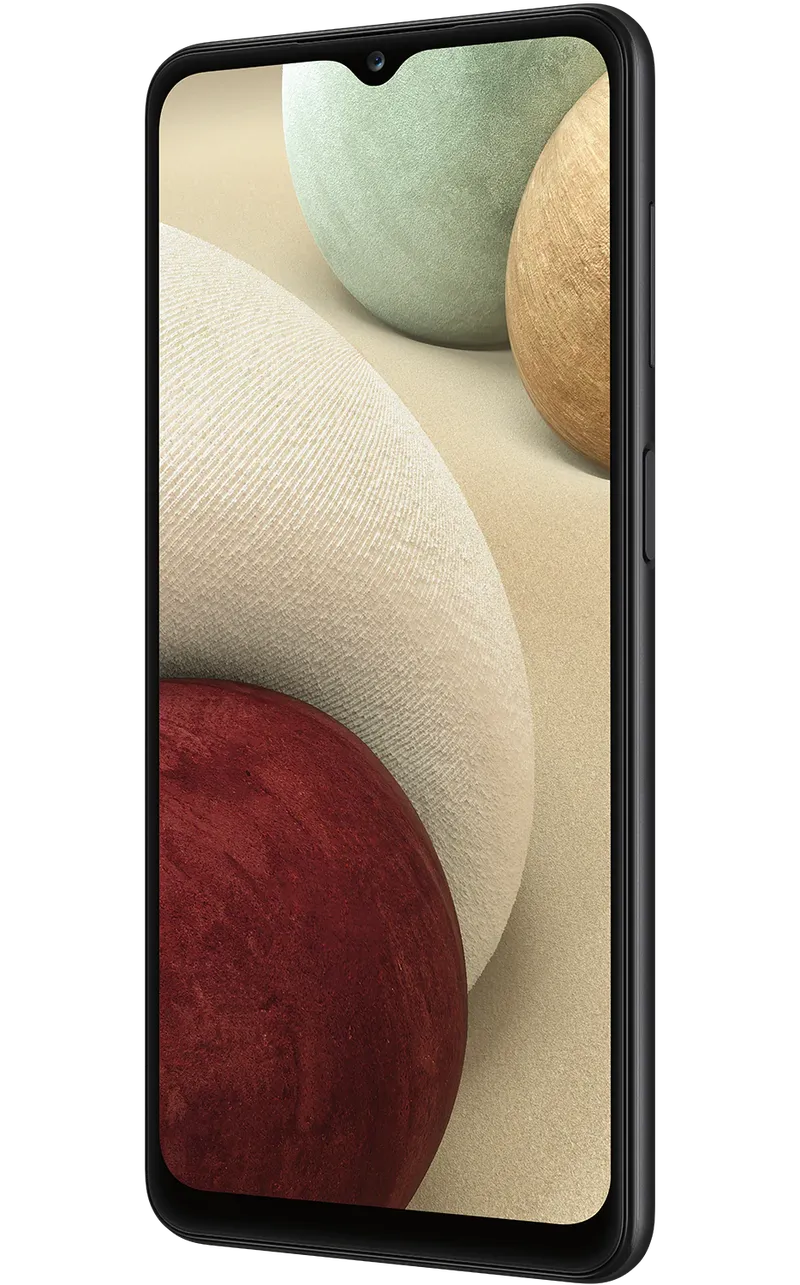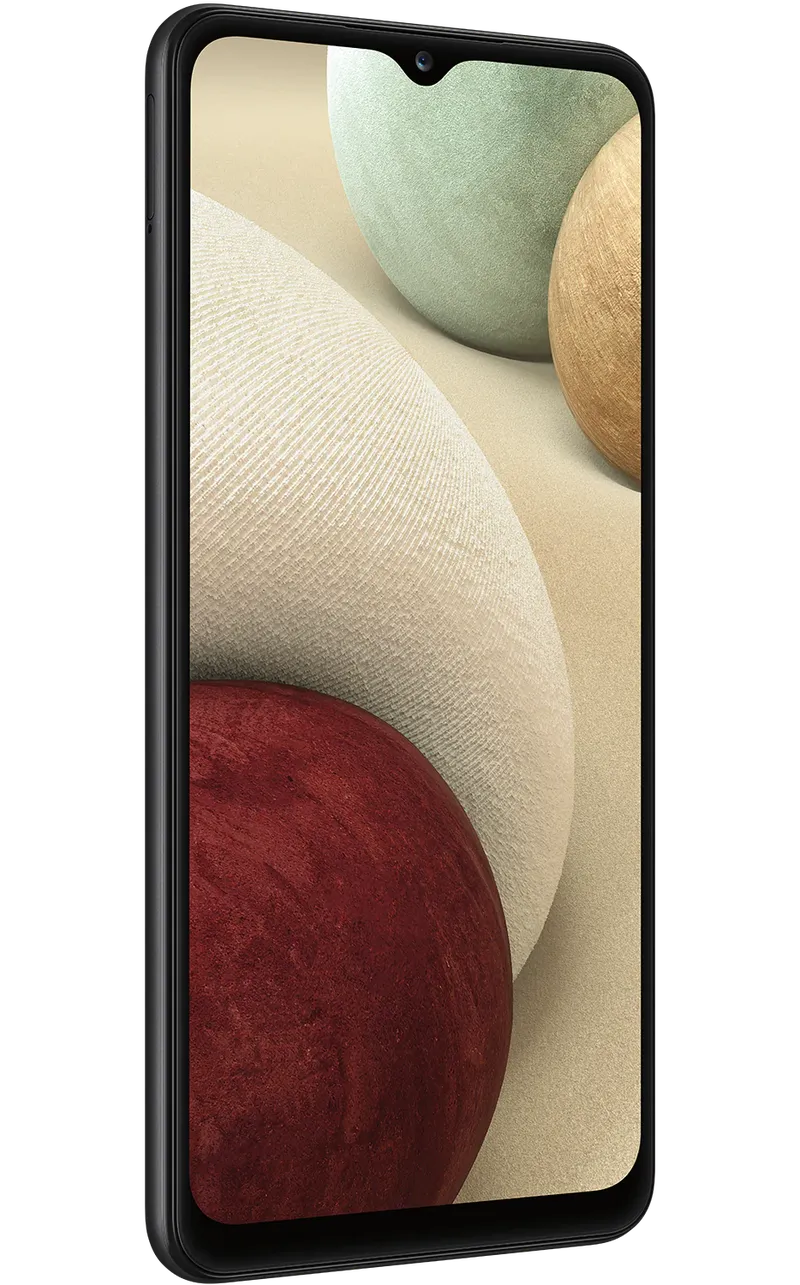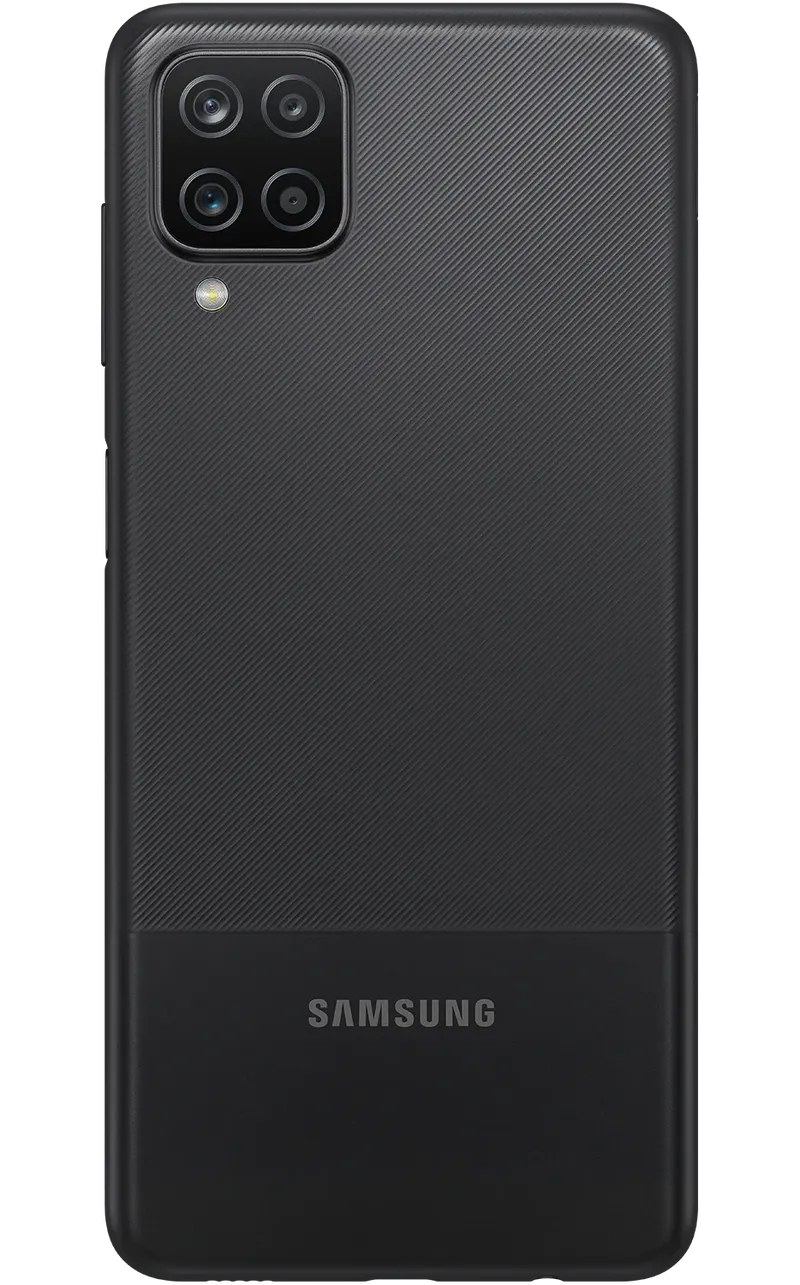 In stock
This item is confirmed available for purchase. Last updated on Jun 13
Want your device today? Get it in-store:
Key features
| | |
| --- | --- |
| Battery Standby Time | 15.8 Days |
| Battery Talk Time | 34 Hours |
| Cameras | 16MP Main Camera, 8MP Front Camera |
| Display | 6.5" HD+ LCD Infinity-V |
| Display resolution | 1600 x 720 pixels |
Other features
Long Lasting Battery
A Processor You Can Depend On
Expandable Storage
Multi-lens Camera Experience
Infinite Display
Modern Design
Side Fingerprint Sensor
Bluetooth 5.0
The Galaxy A12 has all the smartphone essentials you need to keep you connected with the people and things you love at an incredible price. With four cameras in the back and one in the front, Galaxy A12 gives you the premium mobile camera experience you crave. With a long lasting 5,000 mAh battery that charges up quick, a beautifully vivid display, and a processor you can count on, Galaxy A12 is here to help you capture the awesome in your every day.
Check out our
latest Samsung deals
on the newest Galaxy phones, tablets, and watches. Also, be sure to explore the awesome new
Samsung Galaxy S22 5G
,
Galaxy S22+ 5G
, and
Galaxy S22 Ultra 5G
, powered by our fastest and most reliable 5G network.
Need help choosing your next Galaxy phone? Check out our complete
Samsung Galaxy buyer's guide
or see our comparison of the new
22 vs S21
.
Additional specs
| | |
| --- | --- |
| Battery Description | 5000mAh |
| Ports | USB Type-C, 3.5mm |
| Connectivity | Wi-Fi 802.11a/b/g/n/ac, UMTS,HSDPA,HSPA+,LTE, Bluetooth 5.0 |
| Processor | Mediatek Helio P35 MT6765 |
| Operating System | Android |
| Ram | 3 GB |
| Maximum Expandable Memory | 1 TB |
| Wireless Network Technology Generations | 4G LTE |
| Supported Email Platforms | Apple Mail, POP3, IMAP4, SMTP, Microsoft® Exchange, AIM, Yahoo!® Mail, GMail, AOL® |
| Hearing Aid Compatibility | M3, T3 |
| WEA Capable | true |
| Mobile Hotspot Capable | true |
| Frequency | GSM: 850 MHz, 900 MHz, 1800 MHz, 1900 MHz; LTE: 2, 4, 5, 12, 66, 71; LTE Roaming: 1, 3, 7, 13, 20, 25, 26, 38; UMTS: Band I (2100), Band II (1900), Band IV (1700/2100), Band V (850); CDMA: BC0, BC1, BC10 |
| Weight | 7.23 Ounces |
| Length | 0.35 |
| Height | 6.46 |
| Width | 2.98 |
What's in the box
Samsung Galaxy A12
Travel Adapter
C to A USB Cable
SIM Pin/Ejector
Quick Start Guide
Terms & Conditions
Nearby location
that carries this product:
T-Mobile Authorized Retailer
Closed now Open 9:00 am - 8:00 pm

In Stock