We're committed to hiring 10,000 veterans and military spouses by the end of 2023.

Unstoppable together
Committed to those who serve.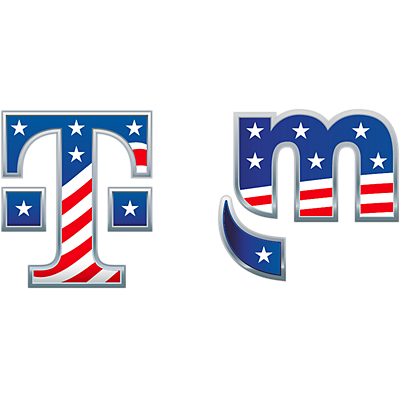 T-Mobile puts service members and military spouses first with employment initiatives, amazing plan discounts, and ongoing community investments and support.
Our pledge to military families.
We'll help you find a career at T-Mobile and give your family perks, discounts, and an amazing value in wireless. We highly regard the valuable skills that military spouses contribute to the workforce, T-Mobile seeks to support the careers of military spouses by encouraging those qualified to apply for any role in which they are interested. T-Mobile is willing to consider portable work arrangements for some designated jobs, as well as in cases where your spouse or domestic partner has a current PCS Order. Military spouses hold positions in every department within our company, we encourage you to join us!
T-MOBILE CAREERS
Come work with us.
Nationally recognized as a military friendly employer, we're on a mission to hire 10,000 veterans and military spouses by the end of 2023.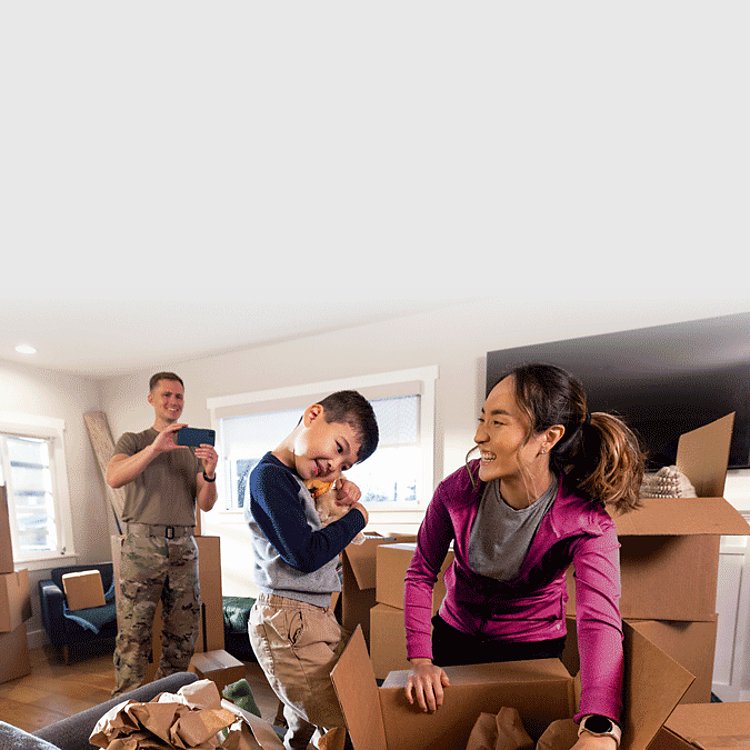 Go5G Military plans.
40% off our regular Go5G plan rates for military and veteran families. And 5G access is included in every plan.
Verify military status for account holder within 45 days and maintain valid military line on account; otherwise plan becomes Go5G (additional cost up to $20/line per month).
Celebrating our employees.
T-Mobile values the contributions of extraordinary veterans and military spouses who never stop delivering their best.
Mel Sobrenilla
Product Manager, Technical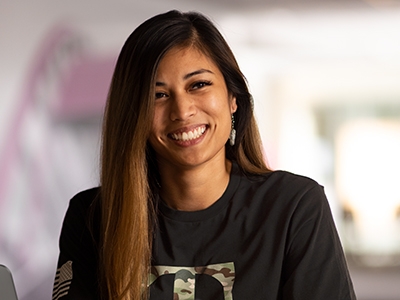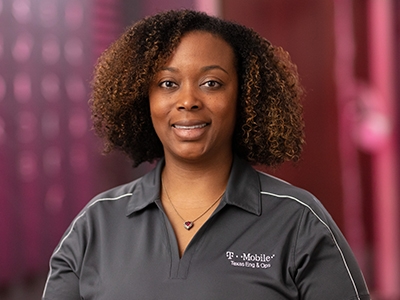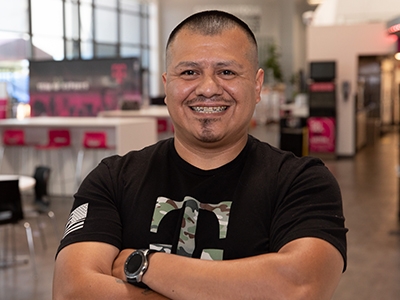 We're proud to be a Military Friendly® employer.
The Military Friendly Company identifies employers whose commitment to serving the military and veteran community is comprehensive in scope and meaningful in impact.
Taking action with our partners.
Connecting you to jobs nationwide.
We're partnered with Hiring Our Heroes, which finds meaningful employment opportunities for service members, veterans, and spouses.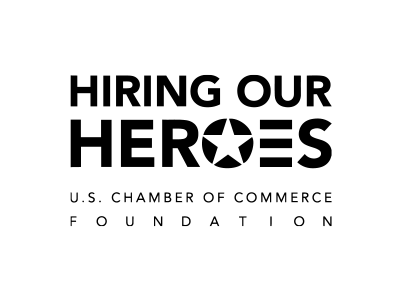 Healthcare from virtually anywhere.
T-Mobile is helping veterans get the care they deserve by partnering with the U.S. Department of Veterans Affairs to enable real-time healthcare via video.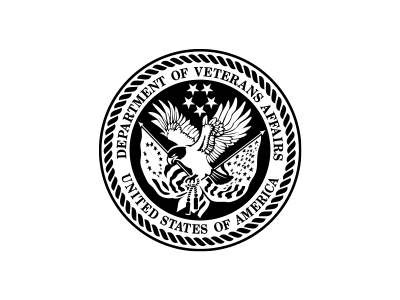 Helping military spouses find meaningful careers.
Blue Star Families help military spouses find careers at companies like T-Mobile that are compatible with the military lifestyle.
Taking action to promote veteran mental health.
T-Mobile is proud to partner with the One Tribe Foundation to raise awareness and combat suicide through traditional and non-traditional therapies.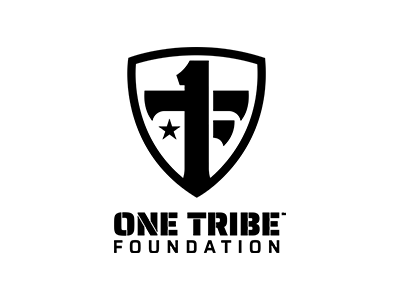 Equipped to Thrive.
T-Mobile proudly partners with Warriors & Quiet Waters to enable post-9/11 combat veterans and their loved ones to thrive and find peace, meaning, and purpose through fly fishing and other inspirational activities in nature.
Learn more about T-Mobile.
See our values in action.
Check out how we support and celebrate diversity in our communities.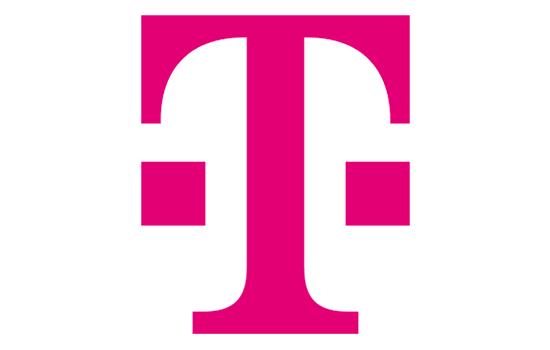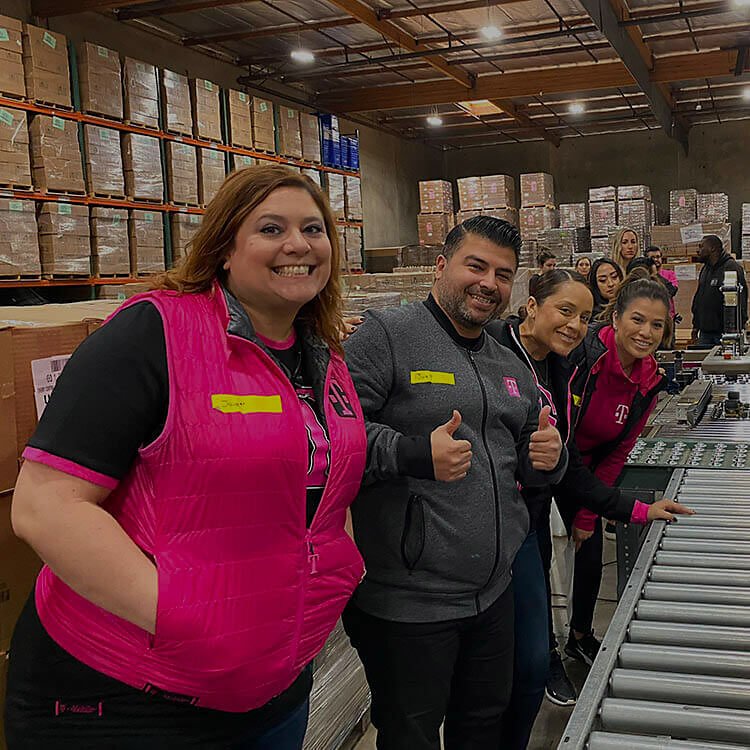 Responsibility.
We have both the opportunity and the responsibility to be a force for good—for our customers, our employees, and our planet.