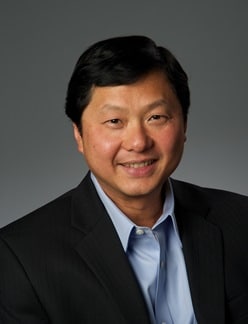 As we close out 2017, we're celebrating a year of innovation that expanded our network toolbox and delivered a 65% year-over-year increase in Sprint's national average download speed according to Ookla Speedtest Intelligence data.1 We're proud of the progress we made this year and know there's more work to be done in 2018. Many new technologies we launched this year will be foundational in the months ahead as we kick our network build into high gear next year.
One of our biggest accomplishments this year has been tackling the small cell challenge. We did this by developing a host of solutions that address the roadblocks that have plagued traditional deployments. We launched the world's first all-wireless small cell, Sprint Magic Box, using LTE User Equipment (UE) Relay for wireless backhaul to bring faster indoor and outdoor speeds to our customers. And we began using other small cell innovations such as airpoles, strand mounts, and more to densify our network. We also inked a strategic agreement with Altice to use their infrastructure to power thousands of Sprint small cells in the markets they serve. We're ending the year with tens-of-thousands of these new products on-air, and they're making a big difference for customers across the country.
We also end the year with 15 iconic HPUE-enabled devices that are providing customers with significantly better coverage and data speeds. 2 According to a new report by Signals Research Group, "the benefits of HPUE are real and quite dramatic." HPUE extends our 2.5 GHz coverage and you can see the difference below in this Signals Research Group test which compared an HPUE device (Samsung Galaxy Note 8) to a non-HPUE device (Samsung Galaxy S7 Edge). The benchmark study included Minnesota (highlighted below) and the greater Chicago area.
HPUE Device                                                                  Non-HPUE Device
These new tools, along with more 2.5 GHz spectrum deployed using multi-channel carrier aggregation, have helped Sprint drive a 65% increase in national average download speed year-on-year. And in 46 of the 99 markets in the country, our average download speed has increased anywhere from 50% to more than 100%.3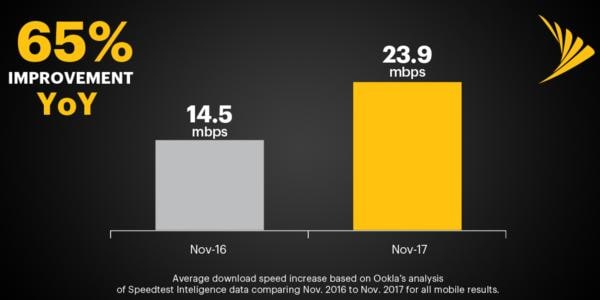 In addition, drive tests by Nielsen in the top 106 markets show Sprint's overall network reliability continues to beat T-Mobile and performs within 1% of Verizon and AT&T.4
This is great progress that has improved the network experience for millions of Sprint customers, and we're excited to accelerate our efforts in the year ahead.
Accelerating our Network Build with New Investment
With our deep 2.5 GHz spectrum holdings, we have a tremendous high-band spectrum advantage, and in 2018 we'll put it to full use. This coming year we are dramatically increasing our investment and we have four primary areas of focus for our network build: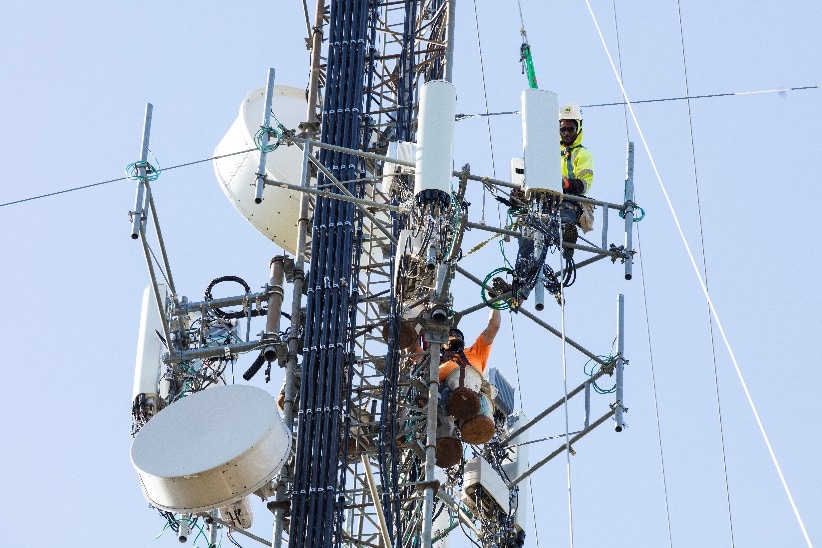 Triband Tower Upgrades for Faster, More Reliable Service: We plan to upgrade every tower to use all three of our spectrum bands – 800 MHz, 1.9 GHz and 2.5 GHz. When we put all three bands together, we can offer LTE Plus, our best network experience.
New Sites for Expanded Coverage: We plan to light up service on thousands of new cell sites to expand our coverage footprint and keep pace with suburban and rural growth. In addition, we'll keep developing relationships with affiliates outside our footprint to provide even better extended coverage.
Small Cells for Densification, Increased Capacity and Speed: We expect to significantly boost capacity and data speeds by deploying more 2.5 GHz small cells in every major market. We now have a variety of flexible, low-cost tools to choose from that use dedicated spectrum and innovative backhaul solutions.
Massive MIMO as Our Bridge to 5G: In 2017 we field tested Massive MIMO with Samsung in Suwon, South Korea, and with Ericsson in Seattle and Plano, TX. In 2018 we'll aggressively deploy this game changer using 64T64R Massive MIMO 2.5 GHz radios. This technology can increase capacity up to 10 times that of current LTE systems, enabling us to serve up faster data speeds to many more customers in high-traffic locations. Massive MIMO is a key enabler for 5G everywhere and our 2018 deployment will allow us to support both LTE and 5G NR modes simultaneously (when 5G NR becomes available in 2019) without additional tower climbs. 
In 2018 you'll also see us roll-out 256 QAM and 4X4 MIMO nationwide for greater spectral efficiency and faster data speeds. These critical ingredients will join three-channel carrier aggregation (using 60 MHz of 2.5 GHz), already available today in more than 100 top markets, to form the Sprint recipe for Gigabit Class LTE service.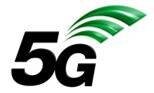 As we begin serving up 5G-like speeds with Gigabit LTE, we'll also keep making progress with Qualcomm, SoftBank and others to deploy commercial 5G in late 2019. Great progress is being made on the standards front and our 2.5 GHz spectrum band is included in the Non-Standalone 3GPP 5G NR specification (initial part of Release 15) that was released recently. This release includes bandwidths up to 100 MHz for an n41 (2.5 GHz) single component carrier, vs. today's 20 MHz per component carrier for 4G LTE. With more than 160 MHz of 2.5 GHz spectrum available in the top 100 U.S. markets, this gives Sprint the largest nationwide block of sub-6 GHz 5G spectrum available in the U.S.
We head confidently into the New Year with a powerful arsenal of tools designed to unleash our spectrum advantage and build a strong foundation for 5G. In 2018 we'll put all of these assets to work for our customers. There's a lot to be done, but I'm more excited than ever about the future of the Sprint network.
— John
1 Average download speed increase based on Ookla's analysis of Speedtest Intelligence data comparing Nov. 2016 to Nov. 2017 for all mobile results.
2 High Performance User Equipment (HPUE) is a device innovation that extends Sprint's 2.5 GHz coverage by up to 30 percent.
3 Average download speed increase based on Sprint's analysis of Ookla's Speedtest Intelligence data comparing 3 months rolling from Sep. 2016 to Nov. 2016 to Sep. 2017 to Nov. 2017 for all mobile results.
4 Claim based on Sprint's analysis of latest Nielsen drive test data for average network reliability (voice & data) in the top 106 markets.