Tech Tips
Your home for mobile tips and tricks
Protect yourself from fraud.
Fraudsters are always looking for new ways to scam you, but at T-Mobile we won't stop improving wireless fraud protection for our customers.
Use these four easy tips to protect yourself from fraudsters:

Protect your wireless account
Prevent hackers from taking over your T-Mobile account or taking your phone number to another carrier.
Open your T-Mobile app
Tap Account > Manage Data and Add-ons > Services
Then enable to "Takeover Protection" option

Protect yourself from scam calls
Block scam calls and robocalls with T-Mobile's free Scam Shield app, which includes advanced anti-scam features like Scam Block and Caller ID.

Protect yourself from scam texts
Never open a link in a message if you are suspicious of the content, even it looks like it's from someone you know.
If you have opened a suspicious link, change the passwords for your T-Mobile ID and other personal accounts, like banking and social media.
Help us get better at blocking spam messages. Forward suspicious messages to 7726 ("SPAM").

SIM card swap
We send you an SMS if we receive a request for a SIM card change on your line. Let us know if you didn't approve or request the change.
Optimize your photos
Photo optimization on your smartphone stores full-resolution versions in the cloud while leaving smaller versions on your phone.
iPhone

Under Settings > Photos, you can enable the "Optimize iPhone Storage" option
Android
Under Settings > Google Photos, enable "Free up space"
Set up your hotspot for internet on the go
Turn your phone into a mobile hotspot so friends and family can use your network connection when they don't have service or Wi-Fi.
iPhone
Tap Settings > Cellular > Personal Hotspot. Or for newer devices just skip to Personal Hotspot.
Then tap the toggle button next to Allow Others to Join.
Android
Open Settings > Network & Internet > Hotspot & Tethering.
Then tap Wi-Fi Hotspot. Configure your hotspot then turn it on.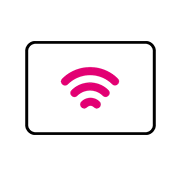 Save time while texting
Set up your device's keyboard to autofill phrases you use a lot. Use shortcuts instead of spelling it out—your keyboard will do the rest!
iPhone
Go to Settings > General > Keyboard > Text Replacement.
Tap the "+" sign at the top and enter a phrase or shortcut. Ex. Type "Omw!" for "On my way!"

Android
Go to Settings > Select System > Languages & Input > Advanced > Select Personal Dictionary.
Click the "+" sign and enter a phrase or shortcut.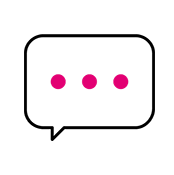 Access your camera in a flash
Don't miss a moment! Open your camera quickly without unlocking your screen.
iPhone
From your lock screen, swipe left to jump straight to your camera.

Android
Double tap the device's power button to access the camera. This works for most current Android devices.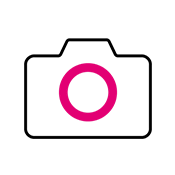 Save your battery life
Did you know using your phone in cold weather can drain your battery much faster than in warmer temperatures? Keep your phone away from the cold and enable battery saving mode when you're out in the chill!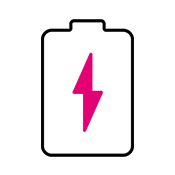 Switch your phone to dark mode
In low light situations, you can easily switch your phone to dark mode to reduce eye strain and help preserve battery life. Here's how:
iPhone
Go to Settings > Display and Brightness > Appearance > Dark.

Android
Go to Settings > Display > Advanced > Device Theme > Dark.