UNSTOPPABLE TOGETHER
No hay uno without
the other.
Our Hispanic customers and employees make us who we are—one, together.

Investing in Latino
business owners.
Over the next three years, T-Mobile and UnidosUS will sponsor the Digital Literacy and Job Readiness Toolkit, an initiative from the Latinx in Business program that will help Hispanic entrepreneurs apply digital solutions to run their businesses more effectively.
Taking action in nuestra comunidad.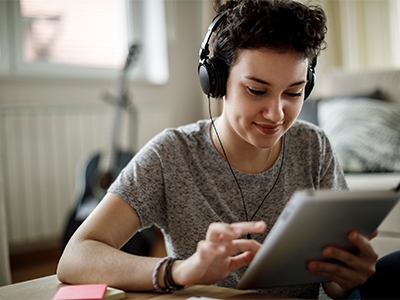 LULAC collaboration
T-Mobile is teaming up with the League of United Latin American Citizens—LULAC—for the next two years by funding the Conexiones program. This will give Hispanic students the skills to accelerate Hispanic representation in higher education STEM programs.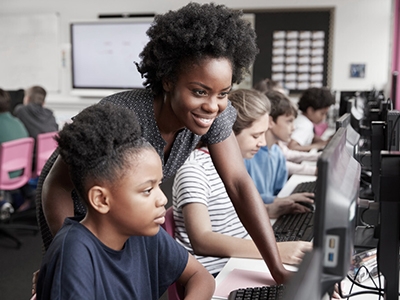 Hispanic Heritage Foundation
In collaboration with iHeartMedia, we've committed to donate over $100K to the Hispanic Heritage Foundation organization—so kids from local affiliates can get access to STEM and other educational initiatives.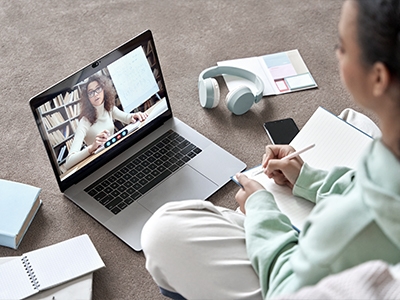 Project 10Million
We're helping school districts close the homework gap by offering free internet and mobile hotspots to 10 million qualifying student households.
During congestion, Project 10Million customers may notice speeds lower than other customers due to data prioritization. Video typically streams at DVD quality (480p). See full terms
Project 10Million
We're helping school districts close the homework gap by offering free internet and mobile hotspots to 10 million qualifying student households.
Limited time offer; subject to change. Available lines are limited. Intended for student mobile connectivity. Must verify student National School Lunch Program eligibility. 1 offer per household. Confirm your program can accept free equipment and/or service. Roaming not available. Annual data service ends at earlier of 100GB or 365 days. Video streams at up to 1.5Mbps. Optimization may affect speed of video downloads; does not apply to video uploads. For best performance, leave any video streaming applications at their default automatic resolution setting. Optional educational filtering may prevent some video streaming or other content. Coverage not available in some areas. Network Management: Service may be slowed, suspended, terminated, or restricted for misuse, abnormal use, interference with our network or ability to provide quality service to other users, or roaming. See T-Mobile.com/OpenInternet for details. See Terms and Conditions at www.T-Mobile.com for additional information.
We celebrate
 a los nuestros.
T-Mobile values the contributions of our extraordinary employees who never stop giving back.
KNOWLEDGE DROPS
In 1993, Dr. Ellen Ochoa became the first Hispanic woman astronaut to go into space on a mission to study the earth's ozone layer.
In 1995, Mario Molina won a Nobel Prize in Chemistry for his crucial work in understanding how the ozone layer is formed, and depleted by CFCs.
Carlos Juan Finlay solved the mystery of what caused yellow fever in 1881.
Carlos Santana was the first Hispanic Rock & Roll Hall of Fame inductee in 1998.
Joseph Marion Hernández became the first Hispanic Member of U.S. Congress in 1822.
According to the U.S. Census Bureau, Hispanic Americans number nearly 60 million and represent over 18% of our country's population.
"Hispanic" refers to people who speak Spanish and/or are descended from Spanish-speaking populations. "Latino" refers to people who are from or descended from people from Latin America.
September 15 is the anniversary of independence for Costa Rica, El Salvador, Guatemala, Honduras, and Nicaragua.
Cowboy hats, rodeos, and ranching are all from Spain and Mexico. Several state names like Montana, Colorado, and Nevada come from Spanish words.
Conoce más

about T-Mobile.